Description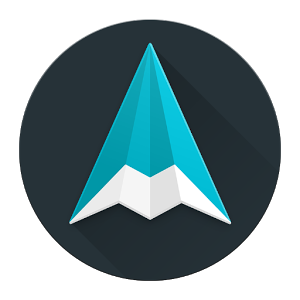 AutoMate makes common services available to you from your device while you're driving. With AutoMate, you get the right information at the right time, so you can focus on the road.
Basic features
• Maps – Easily search for directions and launch your favorite navigation app for turn-by-turn directions. AutoMate works with many popular navigation apps.
• Places – Search for nearby places like gas stations and restaurants, with one click.
• Phone – Call your favorite contacts, see call log, and easily dial a number
• Messaging – Send and reply to SMS messages, hands free replying available for many popular messaging apps
• Voice – Take control of the app through voice commands for navigation, music, and more
• Contextual Information – Receive weather updates, see recent searches, receive speed limit alerts, and more
• Media Control – Control many popular media apps using gestures
• Shortcuts – Keep your favorite apps and Android shortcuts at your fingertips. Also includes quick toggles.
Premium Features
• Set AutoMate as a launcher while it is running
• Hands free gestures! Wave your hand over the device to perform different actions
• Traffic camera alerts, never get a red light or speed camera ticket again!
• Customize wallpapers for day and night themes
• Startup options to make AutoMate even more effortless to use
Have a question, feature request, or bug report? Visit the AutoMate beta community and join the discussion! https://plus.google.com/communities/102908788212710276577. You can also find answers to some frequently asked questions here: http://www.bitspice.net/automate/faq.html.
SPONSORED

Screenshots
What's New
– Version 1.0! Thanks to all our supporters and beta testers for getting us this far
– Option to stop music on charger disconnect
– Auto reply will now wait minimum 10 minutes before replying to the same person again
– Minor settings layout changes
– Bug fixes
Permission
Version 1.0 can access:
read calendar events plus confidential information
approximate location (network-based)
precise location (GPS and network-based)
send SMS messages
receive text messages (SMS)
read your text messages (SMS or MMS)
edit your text messages (SMS or MMS)
directly call phone numbers
read call log
read phone status and identity
reroute outgoing calls
modify or delete the contents of your USB storage
read the contents of your USB storage
modify or delete the contents of your USB storage
read the contents of your USB storage
read phone status and identity
control media playback and metadata access
bind to an accessibility service
manage document storage
view network connections
full network access
read Google service configuration
draw over other apps
close other apps
modify system settings
pair with Bluetooth devices
connect and disconnect from Wi-Fi
access Bluetooth settings
change your audio settings
 Size: 9MB
Version: 1.0 
SPONSORED