Description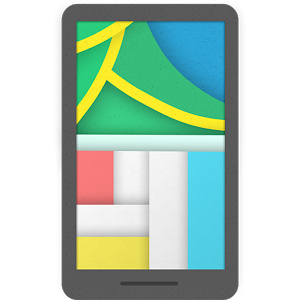 Your car's dashboard hasn't kept up with your digital life. AutoDash by Automatic is the solution.
AutoDash gives you the freedom to create a custom control panel for your phone, with a clean, simple, car-friendly interface to access your essential apps on-the-go.
By leveraging the thousands of existing Android widgets and apps, we've created a custom launcher that lets you do what you need quickly and easily, and then gets out of the way so you can focus on what's important: driving.
Want to automatically launch Waze as soon as you start your car? Navigate home in a single tap? Play the latest podcast in your queue or load up Pandora? AutoDash does it all. And so much more.
AutoDash is incredibly powerful and ridiculously easy. After you install AutoDash, place your favorite apps and widgets on the launch screen and hit the road. The possibilities are endless, but here are some of our favorites:
– Auto-navigate to home or work
– Record voice memos
– Create quick to-do lists
– Pay for parking and set a timer
– Recognize a song on the radio
– Quickly call the important people in your life
– Use dozens of supported music and audio apps
– Integrate IFTTT triggers to power your connected devices
SPONSORED

Find suggestions for great driving widgets in our customer community:https://community.automatic.com/automatic/topics/what-are-the-automatic-communitys-favorite-autodash-widgets
AutoDash automation is a breeze if you have an Automatic adapter. But even if you don't have an Automatic, you can benefit from the intuitive interface and great features AutoDash has to offer.
Some features require a second-generation Automatic adapter.
Please read the FAQ: https://community.automatic.com/automatic/topics/autodash-faqs
Screenshots
What's New
Many fixes and an "Auto-navigate to nearest gas station" widget in 1.0.6!
** If AutoDash stops auto-launching: Log out (from in Settings) and log in again. Apologies for the inconvenience; this is fixed as of 1.0.5
***** Before reviewing: Please read the FAQ & Customer Community page: https://community.automatic.com/automatic/topics/autodash-faqs
Permission
Identity
add or remove accounts
find accounts on the device
read calendar events plus confidential information
add or modify calendar events and send email to guests without owners' knowledge
read your contacts
find accounts on the device
approximate location (network-based)
precise location (GPS and network-based)
send SMS messages
receive text messages (SMS)
directly call phone numbers
read Home settings and shortcuts
write Home settings and shortcuts
adjust your wallpaper size
full network access
draw over other apps
prevent device from sleeping
disable your screen lock
run at startup
control vibration
view network connections
 Size: 5MB
Version: 1.0.6  
SPONSORED