HERE Maps – Offline Navigation
Description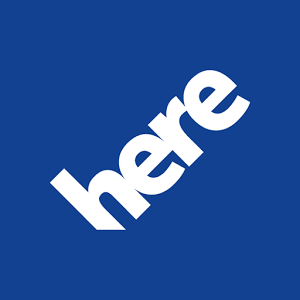 Maps inspire us. They invite us to explore. Maps challenge us to find delight in familiar places, and to celebrate the discovery of new ones. They guide us as we travel new routes and offer the reassurance that we'll always be able to find our way home. And now, with HERE Maps, all you need is your phone to put the world in your pocket.
HERE Maps is a companion for all your journeys, near or far. Handle your morning commute with ease or take to the open road with navigation designed to make your life easy thanks to real-time traffic, turn-by-turn voice guidance, speed limit information and a simple directions list. All you have to do is drive.
Or find a different way to get around. Hop on the bus or take the train, with public transit routes for over 1,200 cities around the world that include timetables and full directions to guide you through every transfer. Drive, ride, or walk — no matter where you are or where you're going, you have what you need to travel like a local.
SPONSORED

Underground on the subway or the middle of a national park, HERE Maps is something you can rely on thanks to Offline Navigation. Search for places and find your way with turn-by-turn voice guidance and directions for every transit mode — anywhere, no internet needed. Download maps for over 100 countries, all completely free.
So where will you go? It's all up to you. Because wherever your destination is, and however you're traveling, HERE is how you get there.
Screenshots
What's New
We've added a tab menu to make it easier for you to narrow down and choose transport types in the route planner.
Permission
Version 1.1.10271 can access:
read your own contact card
approximate location (network-based)
precise location (GPS and network-based)
read call log
read phone status and identity
modify or delete the contents of your USB storage
read the contents of your USB storage
modify or delete the contents of your USB storage
read the contents of your USB storage
read phone status and identity
install shortcuts
uninstall shortcuts
full network access
prevent device from sleeping
view network connections
change network connectivity
control vibration
pair with Bluetooth devices
access Bluetooth settings
Size: 39 MB
Version: 1.1.10271
SPONSORED