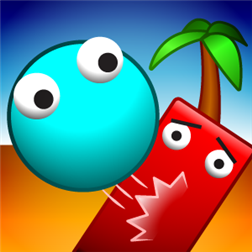 Description
Help save the Bubble Blast from horrible enemies who are keeping them hostage on remote islands !
Set in stunning 3D environment, your job will be to throw Bubble Blast at enemies and push them into the surroundings water. Be aware that the enemies are smart and have protected themselves in such a way you could lose Bubble Blast friends if you are not careful enough.
The game requires skills to achieve a Perfect score.
Come Play Bubble Blast Rescue today. Hours of fun ahead of you !
SPONSORED

Screenshots
Info
File weight
12 MB
Works with
Windows Phone 8.1
Windows Phone 8
App requires
phone identity
owner identity
music library
photos library
media playback
data services
phone dialer
movement and directional sensor
web browser component
HD720P (720×1280)
WVGA (480×800)
WXGA (768×1280)
Supported languages (27)
češtinadanskDeutschΕλληνικάEnglishEnglish (India)English (United States)españolEspañolEspañol (España, alfabetización internacional)español (México)suomifrançaisBahasa Indonesia日本語한국어norsk (bokmål)Portuguêsportuguês (Brasil)português (Portugal)românăрусскийsvenskaTürkçe中文中文(简体)中文(繁體)
SPONSORED