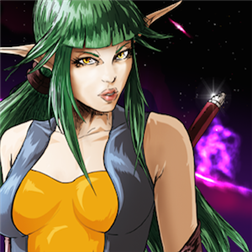 Description
In the TOP 25 Role Playing Games for Windows Phone! ⟶ Italy; Japan; Brasil; USA; Indonesia; UK; Finland; South Africa;
THANKS TO ALL OF YOU!!!
IF YOU LIKE DENGEN CHRONICLES PLEASE GIVE US 5 STARS ✩✩✩✩✩
Have you ever been dreaming to be the hero of your favorite comic?
"Great looking game. I really like the concept too." – Matt
"Cool! Terrific graphics!!!" – Samantha
Featured on Windows Phone Store Italy, Germany, Japan and USA;
Dengen Chronicles is the most engaging Online Customizable Card Game in the Manga universe, including both TCG and RPG elements.
Challenge real opponents in turn-based matches or play against the computer and gain coins and experience points!
Four Manga families are in war: Ninja, Fantasy, Robot and School. Pick a side, create your deck of super customizable warriors and start spectacular fights. Play your saga!
SPONSORED

✩ Free to play! ✩
Coming soon:
Localization in: Italian, French, German, Spanish, Portuguese, Russian, Chinese, Vietnamese
What's New in This Version:
– Daily rewards;
– Bugs fix;
– Stability and performance improvement;
– New bugs to discover 😉
*** KEY FEATURES ***
– Customize your warriors choosing among thousands of fantasy fight items
– Challenge real opponents in turn-based matches
– Play against the computer (ambush mode)
– Enjoy spectacular manga-flavored animated clashes
– Maximize your clash experience with collectible Dengen Cards
– Challenge your friends by bringing your NFC-enabled Windows Phones into proximity
*** REVIEWS ***
"The game has what it takes to compete with other giants such as UrbanRivals" – Matt's Games
"From such a promising start, we can expect great things to come" – Multiplayer.it
Screenshots
Info
Publisher
Mangatar
Works with
Windows Phone 8.1
Windows Phone 8
App requires
phone identity
owner identity
video and still capture
music library
media playback
data services
Proximity
push notification service
movement and directional sensor
web browser component
HD720P (720×1280)
WVGA (480×800)
WXGA (768×1280)
SPONSORED