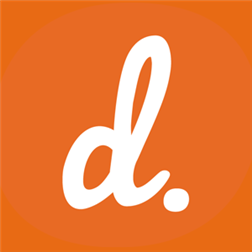 SPONSORED

Description
Easily order delivery from your favorite local restaurants and stores with our free mobile app. Featuring thousands of restaurants and liquor stores in neighborhoods nationwide, the delivery.com app makes it easy and convenient to order what you need, wherever you need it.
How it works:
Just enter your address and delivery.com will show you the best restaurants and stores that deliver to that location. Choose a merchant, browse the menu, and place your order. It's easy, delicious, and completely free to use.
Features:
* Simple search: find exactly what you're looking for.
* Customized orders: Easily add items to your cart and customize your order with special instructions.
* Easy re-ordering: Store your credit cards and addresses to make re-ordering a cinch.
* Neighborhoods nationwide: Find us in New York, Chicago, San Francisco, Boston, LA, and dozens of other cities around the country.
Screenshots
Info
Download size
1 MB
App requires
location services
maps
data services
movement and directional sensor
HD720P (720×1280)
WVGA (480×800)
WXGA (768×1280)
Supported languages (1)
SPONSORED