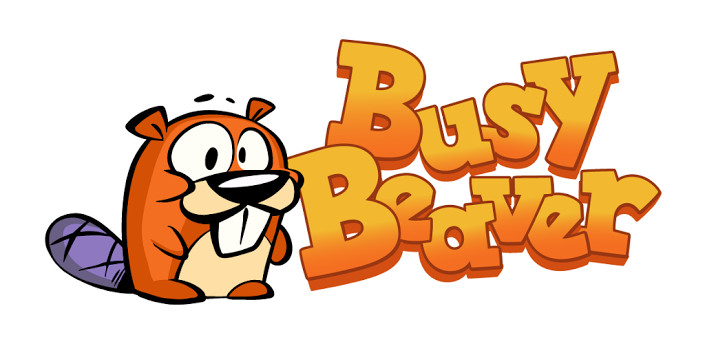 Description
"Busy Beaver Is A Surprisingly Fresh, Fun, And Addictive Take On Tetris" – Android Police"Busy Beaver is a terribly addictive puzzle game […] great entertainment which has a lot of potential and cute graphics as well." – AppsZoom
SPONSORED

Help the Beaver DEVOUR Tetris-style blocks in a new ADDICTIVE arcade-style casual game from the team which brought you Frozen Bubble for Android.
Your task is simple: collect as many pieces as possible without letting a piece hit your head. To make things more EXCITING, you can win special BONUSES:
– When you collect pieces quickly, each piece is worth more. Nimble fingers rack up a high score.
– If deliberate STRATEGIZING is your strength, collect four identical pieces in a row to give the Beaver brick-blowing superpowers.
– If that's still not enough, COMBINE BONUSES by quickly collecting four identical pieces for the ultimate score-raking extravaganza.
Compete with your friends and the rest of the world on global leaderboards!
App Screenshots
Videos
Permissions
THIS APPLICATION HAS ACCESS TO THE FOLLOWING:
NETWORK COMMUNICATION

FULL NETWORK ACCESS

Allows the app to create network sockets and use custom network protocols. The browser and other applications provide means to send data to the internet, so this permission is not required to send data to the internet.
NETWORK COMMUNICATION

VIEW NETWORK CONNECTIONS

Allows the app to view information about network connections such as which networks exist and are connected.
VERSION:1.0.1
SIZE:3.2M
SPONSORED