Click Me – Reminder in a click
Description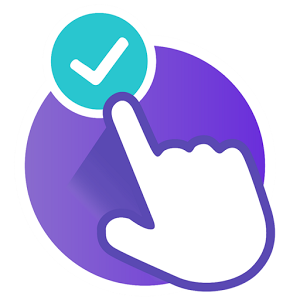 Tested.com: "Lets you set reminders insanely fast"
Techradar.com: "This is faster than most calendar apps or to-do lists"
Techpp.com: "The app helps you capture any reminder in a matter of seconds, and is one of the best apps in its field"
Geektime: "Perfect for people who are reminder power users"
Android Police: "Perfect for when you're busy and need to call someone back, but inevitably forget"
Phonearena: "ClickMe is shaping up to be one of the fastest ways to create impromptu reminders"
Our users already have enough on their minds. Writing todo lists takes too long and updating them every time something comes up isn't always realistic.
ClickMe enables you to capture any reminder in a matter of seconds.
Click#1: Capture the content. Click#2: Select a time frame. It's that simple! Whether it's a contact you need to get back to, a screenshot of that important e-mail from your boss that you must reply to, or a voice note for when you're on your way to work. ClickMe provides a quick and easy solution to ensure that you never forget to complete any task.
You can create a variety of reminders in 1 to 2 clicks:
– A reminder with your most recent contact or any other contact so you won't forget to call them back.
– A New Reminder (any reminder you like).
– A reminder from a captured screenshot.
– Record a voice note.
– Take a photo or use an image from your photo gallery.
Additional features: In one click you can easily share any of your reminders with friends, family and colleagues (even those who don't have ClickMe yet!). You can also sync ClickMe with your e-mail account so that you can see all of the reminders in your calendar.
When a reminder is due, a pop-up will appear on your screen allowing you to either edit or delete the reminder or to directly message or call the contact included in the reminder.
SPONSORED

With ClickMe, rest assured, you can forget about forgetting.
Download now and reach peace of mind.
Learn more about ClickMe: http://www.clickme.co/
*** Click Me is currently still in beta testing. We are working hard to reduce the amount of bugs and to improve the app on a daily basis based on the feedback we receive from you ***
Screenshots
What's New
Recurring reminders
Notification line design
Fix bugs
Added 13 Languages:
Arabic
Chinese (Simplified)
Chinese (Traditional)
French
German
Italian
Japanese
Polish
Portuguese (Brazil)
Portuguese (Portugal)
Russian
Spanish (Latin America)
Spanish (Spain)
Permission
Version 0.10.3 can access:
find accounts on the device
read your own contact card
add or modify calendar events and send email to guests without owners' knowledge
read calendar events plus confidential information
find accounts on the device
read your contacts
receive text messages (SMS)
read phone status and identity
reroute outgoing calls
read call log
directly call phone numbers
read the contents of your USB storage
modify or delete the contents of your USB storage
read the contents of your USB storage
modify or delete the contents of your USB storage
read phone status and identity
receive data from Internet
control vibration
use accounts on the device
prevent device from sleeping
view network connections
draw over other apps
full network access
 Size: 8 MB
Version: 0.10.3 
SPONSORED