Description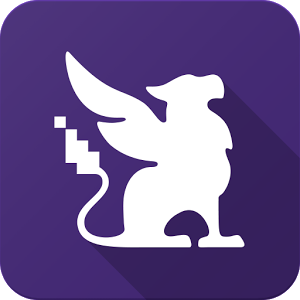 The NEW app from HabitRPG! Rewritten from the ground up for a smoother experience and more features.Treat your life like a game to stay motivated and organized! Habitica makes it simple to have fun while accomplishing goals.Input your Habits, your Daily goals, and your To-Do list, and then create a custom avatar. Check off tasks to level up your avatar and unlock features such as armor, pets, skills, and even quests! Fight monsters with friends to keep each other accountable, and use your gold on in-game rewards, like equipment, or custom awards, like watching an episode of your favorite TV show. Flexible, social, and fun, Habitica is the perfect way to motivate yourself to accomplish anything.
We are currently in beta, so please, feel free to send feedback to [email protected]! And if you enjoy our app, we would really appreciate it if you would leave us a review.
SPONSORED

Screenshots
What's New
WHAT'S NEW
– Button Feedback! Now you can tell when you've pressed a button.
– FAB now hides when you scroll!
– Lots of bug fixes, including fixing the Quest texts to be correctly formatted.
Permission
Version 0.0.24 can access:
read phone status and identity
modify or delete the contents of your USB storage
read the contents of your USB storage
modify or delete the contents of your USB storage
read the contents of your USB storage
read phone status and identity
view network connections
full network access
 Size: 4MB
Version: 0.0.24 
SPONSORED