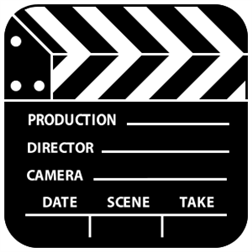 Description
Notice! App is for managing a movie collection, not for downloading or watching movies.
My Movies allows you to catalog your entire movie collection from our assumable world's best international database of more than 750,000 DVD, Blu-ray and HD DVD titles. If you have one or more titles that are not in our service, you can report it and it will be created within 48 hours by our staff.
SPONSORED

The trial version is limited to 50 titles, but otherwise identical to the full version.
My Movies requires you to create a user account, or log in using Facebook to be able to use the program. Your collection will follow your account through our online servers, allowing you to switch between clients without losing your data – we also have clients available for iPhone, iPad, Android, Windows and Mac OS X.
With My Movies, you can keep track of movies you own, previously have owned, rented or movies you wish to purchase. Never again will you have to purchase or rent a movie twice.
If you have a problem or a suggestion, please contact us on [email protected], as we are unable to help you if you only leave a comment in the store.
Highlights:
– Add by barcode search, title search, manual entry or batch barcode camera scan
– Personalize titles with location, tags, notes, rating and more
– Detail view with synopsis, trailer, full cast list, audio tracks, subtitles and much more
– Full high quality covers
– Search, sort or filter collection
– Keep track of loans
– Online title collection to share with family and friends (http://c.mymovies.dk/demonstration)
– Person section with photos, biographies and starring in lists
– Same collection on multiple devices with automatic sync
– Automatic profile update for latest and most accurate data
– Remote for Windows Media Center
– Report missing titles or incorrect data to our staff
Screenshots
Info
Download size
7 MB
Works with
Windows Phone 8
Windows Phone 7.5
App requires
phone identity
video and still capture
photo, music, and video libraries
data services
camera
HD720P (720×1280)
WVGA (480×800)
WXGA (768×1280)
contacts
camera
Supported languages (12)
češtinadanskDeutschEnglishespañolfrançaisitalianonorsk (bokmål)NederlandsPortuguêsрусскийsvenska
SPONSORED