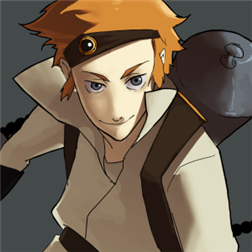 Description
Never Future – adventure action RPG game in a post-apocalyptic world. Fight against monsters and save the world. An epic RPG adventure awaits you in Never Future!
Trailer: http://sneakybox-studios.com/nf-trailer
A young archaeologist finds a mysterious artifact. The artifact brings the hero to an unknown world, where he wanders and looks for his way home. In Never Future you will gather, sort and recycle trash in exchange for powerful upgrades. Eventually players will be able to wield weapons of ultimate trash destruction!
SPONSORED

Never Future features:
• Beautiful game regions with lively and interesting characters in it.
• Monster born from unsorted junk.
• Over 50 different maps: deserts, dungeons, caves, laboratories, cities and oases.
• 3 different weapon types (Melee – Driller, Range – Sniper Rifle, Range – Granade launcher) with over 18 upgrades with different attributes(lightning, fire, ice).
• Upgradable armor and special abilities.
Screenshots
Info
Download size
40 MB
Works with
Windows Phone 8.1
Windows Phone 8
Windows Phone 7.5
App requires
phone identity
owner identity
photo, music, and video libraries
data services
HD720P (720×1280)
WVGA (480×800)
WXGA (768×1280)
$1.99(full version)
SPONSORED