Description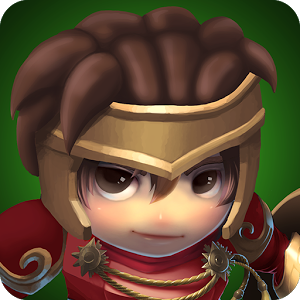 New in Patch 2.1!Ascension Gameplay Mode added!
Take your characters even further with the addition of this new mode. Once your character reaches level 99
you can choose your first Ascension Perk for your character! (purchase this with in game gold from the Shop)
With 6 Ascension Perks to choose from there will always be more powerful loot and gear to find!Now supporting Google Play Games: Quests! Make sure you are logged into your Google Play Games account when you start Dungeon Quest
to access to these new quests and the gifts you can get by completing them!
Updated Battle Arena System:
League and Division placement is now based entirely on your matchmaking rating
All new Arena Level system is used to unlock new vanity Auras. Each match played earns you experience!
Removed League Points
Chests earned from Arena now have a chance to be Rare, Epic, Legend or Eternal.
New Item Affix Types:
Dependent Affix – Gain a bonus once you reach the requirement described on the item. This will reward players who like to use
builds not typically seen or used in the various game modes for DQ.
Negative Affix – Collect the new Seven Deadly Sins set to benefit from extremely powerful items….only if you can overcome their
requirements!
Other Additions:
Added Random Pet's back to the game for Purchase
Added 45 new Legend Items
Added 9 new Item Sets
New 31 new Item Affixes
Various UI updates to Player Stat screens
Balance updates
***************
Embark on a journey to find the best loot and defeat all challengers in this truly free-to-play Offline Action RPG.
Featuring randomized loot, dynamically generated dungeons, and 4 acts each with their own legendary boss awaiting. Journey through unlimited floors of increasingly difficult enemies while collecting the best items possible while competing with your friends in our Battle Arena competitive leagues.
Equip your Wizard, Warrior, or Rogue with infinitely customizable weapons and armor to help destroy the elemental evils plaguing the land. There are always new ways to vanquish your foes! Upgrade your gear with our Crystal and Mythstone crafting system. Make your character even more powerful using our Gear-Based Skill and Talent system.
Tired of playing alone? Bring your other characters into combat with you to gain experience and loot alongside your hero using our Hireling system. Or maybe you'll come across one of the many endearing companions included in our Pet system!
SPONSORED

Features Include:
• Play for as long as you want not content or pay walls
• Equip your Wizard, Warrior, or Rogue with amazing randomized loot you find on your adventure!
• Never fight in the same dungeon twice! Climb your way through more than unlimited randomly generated floors.
• Test your skill against one of 4 Legendary bosses at the end of every Act!
• Bring your other characters into your adventures using the new Hireling System!
• Manage your player AI to create your own army of adventures!
• Native Controller integration for iOS7 with full HUD support!
• Customize the dungeon's difficulty and rewards by choose between 8 enemy power levels.
• New Pet System that lets you choose a follower to aid in your journey.
We are dedicated to making Dungeon Quest the best ARPG on mobile! New content will be added regularly, so follow us on either our forums, Twitter, or Facebook to get the latest news!
Screenshots
What's New
Patch 2.2.0.0
Gameplay changes:
Adding confirmation dialog before sorting inventory
Exp is now increased by 100% when using a hireling
Remove level requirement for legendary pets
Bug Fixes:
Fixed a crash on level load
Fixed a bug: main hand weapons were corrupted on level load.
Mythstones and Crystals now drop at all appropriate levels
Fixed an issue with placing Battle Arena Chests in a players inventory.
Fixed a bug that would cause crystals to disappear when picked up
Permission
This app has access to:
modify or delete the contents of your USB storage
read the contents of your USB storage
modify or delete the contents of your USB storage
read the contents of your USB storage
Wi-Fi connection information
control vibration
full network access
prevent device from sleeping
view network connections
 Size: 46 MB
Version: 2.2.0.0 
SPONSORED