Description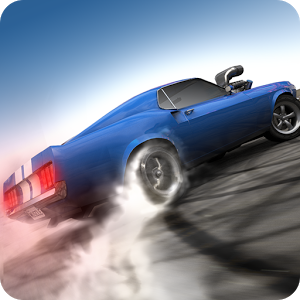 Torque Burnout is an unashamedly over the top 'driving' game which combines the best parts of every racing game!
Grip the wheel, put your foot to the floor and drive like a maniac, completing donuts and drifts like a champion. Evolve your ride and push it to its limits, rally the crowd into a frenzy and then push it some more to reign supreme as the BURNOUT KING!
Features:
– Realistic burnout simulation complete with gorgeous smoke, bursting tires and flaming engines!
– A wide variety of cars each with unique handling and customization.
– Thundering engine sounds that will send chills down your spine.
Coming Soon:
– Compete against your friends best scores and times.
– More cars.
– More challenges.
– Tournament mode.
SPONSORED

Notes:
– 2012 model high end device or newer is recommended to play.
– A network connection is recommended but not required to play.
– Torque Burnout is free to play. In game credits can be purchased using real money via in-app purchases.
Screenshots
What's New
– Fixed a bug which stopped you buying alloys for certain cars.
– Fixed a bug where reputation and credits earned were not displayed.
– Fixed crash which happened when entering the car store.
– Fixed crash which happened after playing multiple events.
– Performance improvements and bug fixes.
Permission
Version 1.7.2 can access:
find accounts on the device
find accounts on the device
read the contents of your USB storage
modify or delete the contents of your USB storage
read the contents of your USB storage
modify or delete the contents of your USB storage
receive data from Internet
full network access
view network connections
control vibration
prevent device from sleeping
use accounts on the device
Google Play license check
Size: 30 MB
Version: 1.7.2
SPONSORED