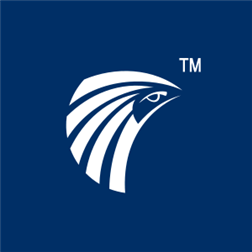 Description
Welcome aboard the EGYPTAIR App.
With EGYPTAIR mobile application, planning for your journey is even faster and more convenient
Flight booking:
Booking a flight becomes even quicker and more convenient whilst on the move. You can also have the flight options sorted conveniently by lowest price, departure time or shortest flight duration.
My Booking:
Manage your reservations, update your contact information and select your preferable seat and meal.
EGYPTAIR Plus:
You can view your current EGYPTAIR Plus account balance whenever you want.
Check-in:
You can access EGYPTAIR Mobile Check-in to check in conveniently for forthcoming flights from 23 hours before departure whilst on the move. You can also select your seat by means of an interactive seat map. Your mobile boarding pass will be sent to you by e-mail.
SPONSORED

Flight status information:
Request arrival and departure information on all EGYPTAIR direct flights and found out the status of your flight while on the move.
Timetable:
Find information on EGYPTAIR's current route network quickly and easily to easily plan your journey
Information & Services:
Learn more about our products and services such as airport lounges, boarding times and onboard services.
Screenshots
Info
Download size
2 MB
App requires
location services
maps
media playback
data services
movement and directional sensor
HD720P (720×1280)
WVGA (480×800)
WXGA (768×1280)
Supported languages (2)
العربيةEnglish (United States)
SPONSORED