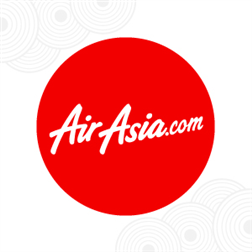 Description
Always on-the-go? No problemo!
SPONSORED

Book and check-in your flights the easy way with the all-new AirAsia Mobile App. The simple layout eases the booking process. You can easily pick the lowest ALL-IN-FARE, enter your details and confirm your booking.
Now with the new Manage My Bookings feature you may sign-in with your AirAsia ID to check all your bookings, check-in and have the freedom to choose any of our wonderful add-ons that make your journey with us all the cosier!
It includes inflight meals, pick your seat, increase your baggage allowance, enjoy inflight entertainment and even get a travel insurance!
Skip the queues and print your boarding pass when you scan your mobile barcode at the airport kiosk. You will receive the mobile barcode when you check-in through your phone.
What's more, you may also view comprehensive travel guides of your favourite destinations.
Screenshots
Info
Download size
2 MB
App requires
media playback
microphone
data services
movement and directional sensor
speech
HD720P (720×1280)
WVGA (480×800)
WXGA (768×1280)
Supported languages (2)
EnglishEnglish (United States)
SPONSORED
More Free Games & Apps Downloads: