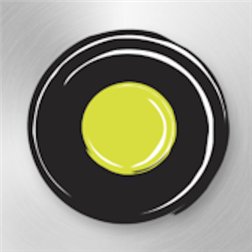 Description
Worried about call center hassles while booking a cab? Uncertain when your cab will arrive? Use Ola Cabs, an app that lets you see the closest available cabs around you and book with just one-touch.
How it works:
1. Set your pickup location
2. Pick the cab you want and see all available cabs close by
3. Tap "Ride now" to book your ride
4. Get instant confirmation with driver details
5. See your ride en-route on the map
6. Pay only after completion of your ride
You want to schedule a pickup for sometime later? Just use "Ride later" and plan ahead. You can also invite friends to use our awesome service and earn Ola Money.
Ola drivers are professionally trained and the cabs have gone through stringent quality checks.
*Services available in India currently.
SPONSORED

Screenshots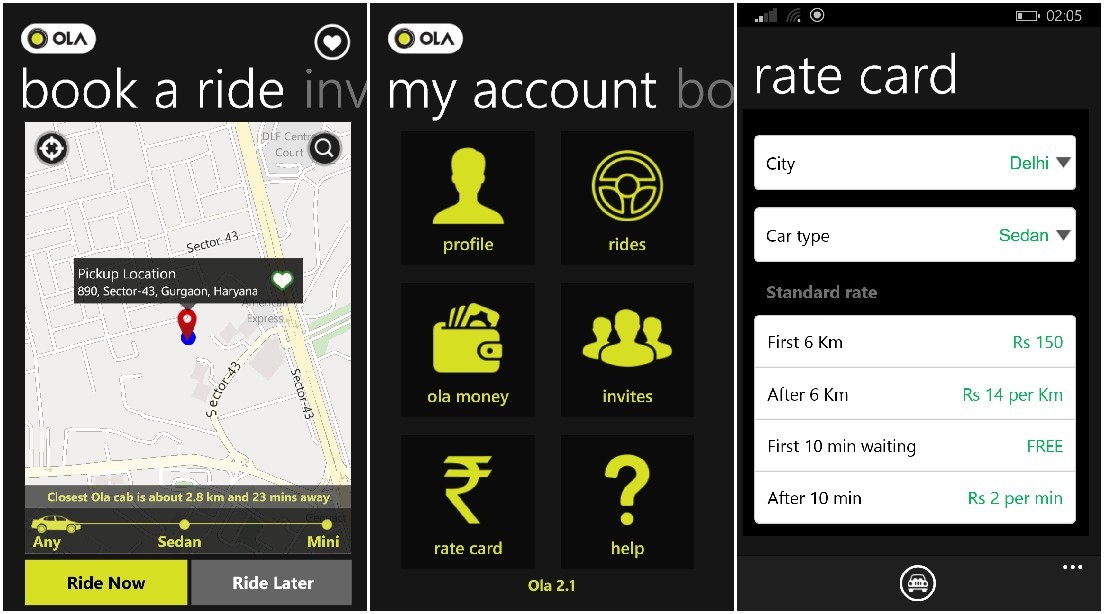 Info
Works with
Windows Phone 8.1
Windows Phone 8
App requires
contacts
phone identity
location services
maps
music library
media playback
data services
phone dialer
movement and directional sensor
web browser component
HD720P (720×1280)
WVGA (480×800)
WXGA (768×1280)
Supported languages (3)
EnglishEnglish (India)English (United States)
SPONSORED