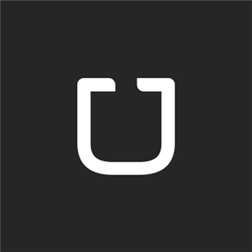 SPONSORED

Description
Uber is your private driver in more than 40 countries.
・Request a ride using the app and get picked up within minutes. On-demand service means no reservations required and no waiting in taxi lines.
・Compare rates for different vehicles. Add a credit card to your secure account so you never need cash on hand.
・Easily set your pickup location on the map, even if you don't know the exact address. Get connected to your personal driver and check the progress of your Uber at any time.
・Sit back, relax, and go anywhere you want. We'll email you a receipt when you arrive at your destination.
An entirely new and modern way to travel is at your fingertips.
We're thrilled to unveil our new app. Now you can enjoy the complete Uber experience on your Windows Phone!
In the next month, we'll be adding even more great features. Here's a sneak peak at what's coming soon:
・Fare quotes within the app
・Shareable links with trip map and ETA
・The ability to split your fare with friends for a more affordable ride
Screenshots
Info
Download size
6 MB
Last updated
8/14/2014
Version
2.0.12.3
Works with
Windows Phone 8.1
Windows Phone 8
App requires
phone identity
location services
maps
data services
phone dialer
web browser component
HD720P (720×1280)
WVGA (480×800)
WXGA (768×1280)
SPONSORED
More Free Games & Apps Downloads: