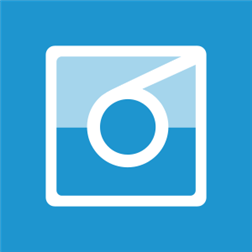 Description
6tag is the most full featured Instagram app for Windows Phone.
Upload picture and videos, apply filters, tag your friends, view posts on a map, etc…
Customize your photos with one of several gorgeous and custom built filter effects.
Share your photos and videos in a simple photo stream with friends to see – and follow your
friends' photos with the click of a single button.
• 100% original filters: XPro-II, Earlybird, Rise, Amaro, Hudson, Lo-fi, Sutro, Toaster, Brannan, Inkwell, Walden, Hefe, Nashville, 1977, and others.
• Video recording with cut scenes
• Linear and Radial Tilt-Shift blur effects for extra depth of field.
• Instant sharing to Facebook, Twitter, Flickr, Tumblr and Foursquare, VK
• Unlimited picture uploads
• geotag your posts
• Interact with friends through giving & receiving likes and comments
• Front & Back camera support
• And much much more…
Screenshots
Info
Download size
8 MB
App requires
contacts
phone identity
owner identity
video and still capture
location services
maps
media playback
microphone
data services
Proximity
movement and directional sensor
HD720P (720×1280)
WVGA (480×800)
WXGA (768×1280)
Supported languages (33)
العربيةčeštinadanskDeutschΕλληνικάEnglishespañolEspañol (España, alfabetización internacional)español(México)فارسىsuomifrançaisעבריתहिंदीmagyarBahasa Indonesiaitalianonorsk (bokmål)NederlandspolskiPortuguêsportuguês (Brasil)português (Portugal)românăрусскийsrpskisvenskaไทยTürkçeTiếng Việt中文中文(简体)中文(繁體)
SPONSORED