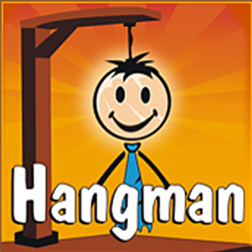 Description
The most downloaded Hangman application in the world is now available on
Windows.
In this mind tickling word game, your goal is to guess the correct word
before you run out of chances and the Hangman gets you. It is packed with
interesting themes like Hollywood, Music, Kids, and People etc.
Hangman comes with enough words that you can play it all day long for weeks
to come.
—————-
Version 1.4.0
—————-
Hangman Features:
-Daily Pack Implemented
Now play a new set of words on a daily basis, choose between the always exciting "Mixed" theme or improve your vocabulary by playing the "Dictionary" theme.
Keep track of your scores for the week, and also get to know more information on the words that you have played.
—————-
Version 1.2.0
—————-
Hangman Features:
-Bugs fixed
SPONSORED

Note: Your "MyThemes" List will be reset, but your scores will be preserved. On adding the theme again to "MyThemes", you will be able to see the scores in the Achievement Page
—————-
Version 1.1
—————-
Hangman Features:
-New Metro Style, exciting animations and attractive graphics.
-24 Fresh and exciting themes, and more..
-Log in through your facebook account to get your own personal Facebook Friends theme.
-Updated and more words in all themes.
-Login using Facebook id and never lose your stats and achievements.
————————————
Version 1.0
————————————
Hangman Features:
-10 Themes to chose from
-Special Kids theme for your young ones.
-8 different achievements to accomplish.
-Hints that will make your brain spin.
-Discover new words, and have lots of fun.
-Develop your vocabulary with dictionary theme.
Upgrade now and enjoy more & have fun!!
Don't forget to provide us your precious comments. It helps us improve.
Screenshots
Info
Download size
2 MB
Works with
Windows Phone 8
Windows Phone 7.5
App requires
phone identity
owner identity
photo, music, and video libraries
data services
HD720P (720×1280)
WVGA (480×800)
WXGA (768×1280)
SPONSORED