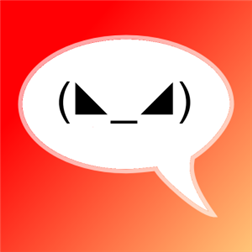 Description
Must have collection of ASCII arts!
Features:
♥ Categorized ASCII arts
♥ Christmas, Birthday, Easter greetings…
♥ Love messages, popular exclamations and lots more.
♥ Create your own ASCII art text.
♥ SMS or email your created text directly from the app.
♥ Post to social networking sites (configured on phone) directly from the app
♥ Copy to clipboard and use in other apps
What's new in Version 2.0
• Redesign of User Interface
• New Feature – Create ASCII Art texts
• New ASCII arts
SPONSORED

NOTE: A Pro version is also available without advertisements. Purchase it to get rid of ads and help support development.
Warning: Sending ASCII arts as SMS relies on your service provider's support for sending 16-bit Unicode text SMS and the receiving phone's support to receive such messages. In case the receiver is not able to see the messages properly then it's probably a limitation of his phone or his service provider. Most service providers support for sending 16-bit Unicode SMS and all Windows Phone handsets and other modern handsets are capable of sending and receiving such SMS.
Visit us online at http://kunruchcreations.com for tips and tricks and more.
Screenshots
Info
Download size
1 MB
Works with
Windows Phone 8
Windows Phone 7.5
App requires
phone identity
owner identity
photo, music, and video libraries
data services
movement and directional sensor
HD720P (720×1280)
WVGA (480×800)
WXGA (768×1280)
SPONSORED