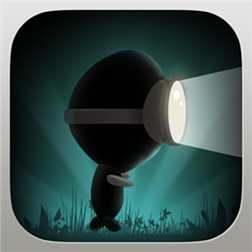 Description
Presented by Oriplay Games.
Gameplay – tap to flip up and down to avoid obstacles.
DASH as fast as you can!
Help Bob, cute & fearless escape from dangerous forest.
In this FREE version:
* Beautiful and vivid graphics
* Get battery to light your way
* Collect coins to save him!
* Adorable sound effects!
* Challenge and help your friends!
The protagonist of this game is a strange man with a lamp instead his head who needs to breach out of the darkened
and dangerous odd place at whatever cost. Are you ready to prove that your reaction is outstanding, shunting between
sharp barriers, collecting bonuses, remembering that in the end of every dark path the light of victory awaits?
SPONSORED

We are ready to offer you a one-off runner game, where tiresome jumps are replaced with moving of the protagonist
between two equitable planes. Try it! What if you like it?
Have questions? Contact our support at [email protected]
Let's be friends on FACEBOOK
https://www.facebook.com/pages/Oriplaycom/439231659528754
Start now. Leave no stone unturned!
App Screenshots
Info
Works with
Windows Phone 8.1
Windows Phone 8
App requires
phone identity
owner identity
music library
photos library
data services
phone dialer
Proximity
push notification service
movement and directional sensor
web browser component
HD720P (720×1280)
WVGA (480×800)
WXGA (768×1280)
SPONSORED