Description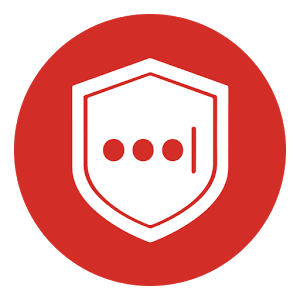 LastPass Authenticator is a two-factor authentication app for your LastPass account and other supported apps. LastPass Authenticator offers simple, secure authentication to your accounts by generating passcodes for login or receiving push notifications for one-tap approval.ADD MORE SECURITY
Safeguard your LastPass account by requiring two-factor authentication codes when signing in. Two-factor authentication improves your digital security by protecting your account with an additional login step. Even if your password is compromised, your account can't be accessed without the two-factor authentication code.You can even mark a device as "trusted", so you won't be prompted for codes on that device but your account will still be protected with two-factor authentication.
HOW IT WORKS
To turn on LastPass Authenticator for your LastPass account:
SPONSORED

1. Download LastPass Authenticator to your mobile device.
2. Login to LastPass and launch your "Account Settings" from your vault.
3. In "Multifactor Options", edit LastPass Authenticator and view the barcode.
4. Scan the barcode with the LastPass Authenticator app.
5. Set your preferences and save your changes.
LastPass Authenticator can also be turned on for any service or app that supports Google Authenticator or TOTP-based two-factor authentication.
To login to your LastPass account or other supported vendor service:
1. Open the app to generate a 6-digit, 30-second code OR approve/deny an automated push notification
2. Alternatively, send SMS code
3. Enter the code into the login prompt on your device OR hit approve/deny request
FEATURES
– Generates 6-digit codes every 30 seconds
– Push notifications for one-tap approval
– Support for SMS codes
– Automated set-up via QR code
– Support for LastPass accounts
– Support for other TOTP-compatible services and apps (including any that support Google Authenticator)
– Add multiple accounts
– Available on Android and iOS
Screenshots
What's New
This update includes miscellaneous bug fixes.
Thanks everyone for your feedback, please let us know if you have any pairing issues!
Permission
Version 1.1.0.313 can access:
modify or delete the contents of your USB storage
read the contents of your USB storage
modify or delete the contents of your USB storage
read the contents of your USB storage
receive data from Internet
full network access
prevent device from sleeping
view network connections
Size: 3 MB
Version: 1.1.0.313
SPONSORED