The Walking Dead No Man's Land
Description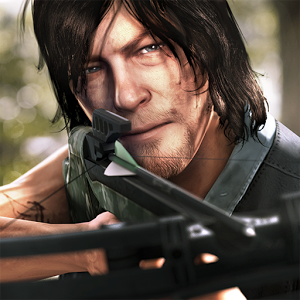 "The Walking Dead meets XCOM in fantastic new game tied to AMC show." – Polygon
Stay human and survive in the official mobile game of AMC's The Walking Dead.
Join Daryl Dixon in the fight against the flesh-hungry walkers. Do you have what it takes to stay alive?
The Walking Dead: No Man's Land is a thrilling, action-packed RPG game where tactical choices make a difference between life and death. The one and only, Daryl Dixon, will teach you how to kill and survive – but remember, in the end you are on your own.
• FIGHT through hordes of walkers in tactical turn-based combat
• TRAIN your survivor group and upgrade their weapons
• CHOOSE who lives or dies and keep your people safe
• HUNT walkers in Terminus, Prison and other familiar locations from AMC's The Walking Dead
• JOIN other players in deadly weekly challenges for exclusive rewards
"Throw in some pretty swish graphics, lovely animations and blood splatters, and you have one of the most carefully fleshed out zombie games we've seen on mobile. It looks lovely, and plays great too." – Pocketgamer
"Each aspect of survival on AMC's The Walking Dead has been parallel to the series' official mobile game, subtitled No Man's Land." – Mashable
"Imagine your favorite mobile base-building strategy game, mix in a dash of XCOM, and then paint on a fresh coat of AMC's The Walking Dead. That's No Man's Land in a nutshell." – Gamezebo
SPONSORED

For more, please visit:
http://www.facebook.com/thewalkingdeadnomansland
http://twitter.com/twdnomansland
http://www.thewalkingdeadnomansland.com
http://www.youtube.com/nxtgms
For customer support, please contact [email protected]
Screenshots
What's New
NEW! The explosive Episode 12 is here: rig the explosives, clear the path and get out in time. Just don't get too close to the burning walkers…
Also: various small tweaks and fixes under the hood.
Permission
Version 1.5.0.61 can access:
modify or delete the contents of your USB storage
read the contents of your USB storage
modify or delete the contents of your USB storage
read the contents of your USB storage
receive data from Internet
full network access
Google Play license check
view network connections
control vibration
prevent device from sleeping
run at startup
Size: 25 MB
Version: 1.5.0.61 
SPONSORED