MailTime Free Email Messenger
Description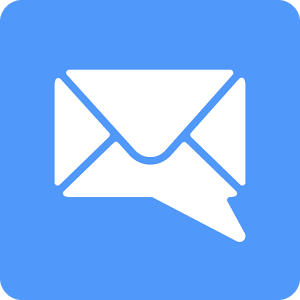 MailTime makes email as easy as text messaging. We reformat your cluttered email threads into clean chat bubbles!Email message anyone with an email address on MailTime and send photos, documents and even voice messages right from your phone. We sync all your emails and intelligently prioritize conversational emails from others such as newsletters so you can easily manage on the go.
MailTime works with your favorite email services: Gmail, iCloud, Yahoo, Outlook, IMAP Mail, AOL, Microsoft Office 365, Hotmail, MSN, Mail.ru, QQ, 163, 126, Google Apps Mail and more! You can add multiple accounts on MailTime if you like!
————
Features
"Message" Your Email:
MailTime cuts out annoying clutters to display emails in clean bubbles, just like text-messaging! View your emails as conversations, not threads! When needed, you can always toggle between MailTime and traditional email interface with a simple tap.
Communicate:
MailTime sorts all your email messages into Chats and Newsletters based on your email behaviors. It prioritizes emails from friends, so you can focus on communication rather than organization.
Group Chats:
Email conversations in MailTime are just like a group chat. You can easily add, or remove participants with a couple of clicks.
Voice Email Messages:
Record and send voice messages on the go when you want to send something quickly without typing.
Too Long; Didn't Read:
Similar to Twitter's 140-character limit, MailTime alerts you if your message is too long. You can still send them, but there is no guarantee that they'll be read!
————
FAQ
"Does my friend need to download MailTime app to chat with me?"
No. All your friends need is an email address. MailTime is a messenger which leverages email as its platform. Whatever clients or softwares your friends are using, they can still send emails to you via your email address. MailTime syncs all your desktop emails, and presents them in a mobile-friendly messaging style.
"What does it look like to someone who doesn't have the app?"
No change. To non-MailTime users, messages appear as normal emails. If you'd like to view the original email within MailTime, simply tap on the chat bubbles.
SPONSORED

"How do I compose a new message?"
Look for the "Write" icon at the top right corner of the screen, tap that, select your recipients, and write in the bubbles. Or you can start a quick chat by clicking a friend from the Contact Lists in the app.
————
Media
Fox:
"A great productivity app for you to think about in your daily business."
LifeHacker:
"Mailtime puts what we love about SMS in an email client."
Forbes:
"Group email is a disaster. MailTime did a great job making it into a group chat which people are more comfortable with."
TechCrunch:
"MailTime is different…It makes emails more manageable, easier to read, and quicker to respond to.
Screenshots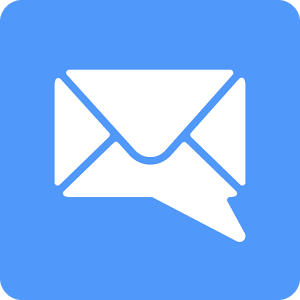 What's New
1. bug fixes
2. UI update
Permission
Version 0.4.3 can access:
find accounts on the device
read your own contact card
find accounts on the device
read your contacts
modify or delete the contents of your USB storage
access USB storage filesystem
read the contents of your USB storage
modify or delete the contents of your USB storage
read the contents of your USB storage
receive data from Internet
create accounts and set passwords
full network access
toggle sync on and off
view network connections
prevent device from sleeping
Size: 14 MB
Version: 0.4.3
SPONSORED