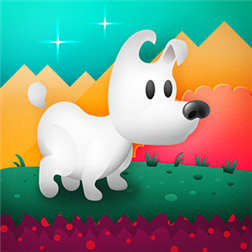 Description
Explore strange new worlds and unique adventures in Mimpi – a fantastic new adventure, puzzle,
and platformer game.
The game is like a psychedelic illustration come alive! Mimpi the dog is searching for his master
in eight diverse worlds. The environment is seldom repetitive, the puzzles are always new. The
story is told without words by the game world itself. The game can be played by anyone, kids,
adults, hipsters… 🙂 !
=Features=
– Optimized for tablet
– 8 different illustrated levels where each screen is different
– Puzzle, platformer and adventure mechanics combined into unique gameplay style
– Unique puzzles and minigames that seldom repeat
– 24 short comics to discover
– Unobtrusive story that is told completely without words, no boring dialogues
– 8 character skins available in game
Critical bugfixes
IAP bugfixes
Bossfight optimisation
Level Loading bugfix
Screenshots
Info
Publisher
Silicon Jelly s.r.o.
Works with
Windows Phone 8.1
Windows Phone 8
App requires
phone identity
music library
media playback
data services
push notification service
movement and directional sensor
web browser component
HD720P (720×1280)
WVGA (480×800)
WXGA (768×1280)
SPONSORED