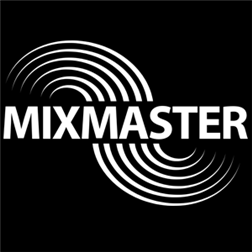 SPONSORED

Description
Test your music knowledge to the max and compete against your friends and family. Play single-player or two-player via bluetooth. Choose your level of difficulty, beat the clock and power-up your score to become the ultimate MixMaster!
In game features:
•Choose from single player or two player game
•Use bluetooth to connect devices and compete with your opponent
•Select Normal, Hard or Insane from level of difficulty
•Select Mix or Genre or search artists
•Listen to the track and press the artist's song you think you are listening to – and beat the timer clock
•Gain a final score with multiplication and power-ups
•Mixes and Genres are generated from the Nokia MixRadio database with millions of possible variations of mixes.
•All content is randomised so each time you play, new mixes are generated
Look our for updates in the near future!
Screenshots
Info
Publisher
Hugo Sanchez
App requires
media playback
data services
Proximity
movement and directional sensor
WVGA (480×800)
WXGA (768×1280)
SPONSORED