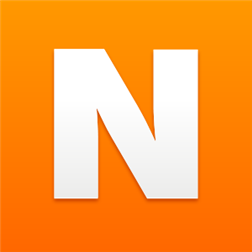 Description
Free messages, Free Calls. Unlimited!
Nimbuzz Messenger combines the power of internet and smart phone messenger into one, and lets you send unlimited chat messages and share files (pictures/videos) on any mobile device across popular messengers. Nimbuzz Messenger is available on Windows Phone, Android, iOS, Symbian, Blackberry, Java, PC and Mac.
Nimbuzz Messenger lets you chat, share media with your buddies on Facebook, Gtalk 24×7 for free.
Nimbuzz Messenger is super-popular and our 150+ million registered users across platforms prove that. Nimbuzz Messenger is available for every smartphone and feature phone, so go ahead and tell your friends to download Nimbuzz Messenger.
What's New?
– NimbuzzOut: Save up to 95% on your mobile phone bill. Low cost Pay-As-You-Go calls to mobiles & landlines worldwide from your mobile and PC to everywhere else!
– New guided tour
– Bug fixes and improvements
Features:
– FREE HD VOICE CALLS – Cheap International HD quality voice calls for free with all your Nimbuzz Messenger contacts
– FREE MESSAGING – Replace SMS with unlimited free chat
– IM COMMUNITY – Connect with multiple IM accounts and have them in one list (Facebook, Gtalk)
– PICTURE SHARING – Click and share your favourite pictures with friends & family
– CHAT HISTORY – Chat history keeps your conversation handy for later use
– CHAT BUDDIES – Use our popular chat buddies for Twitter, Cricket, Astrology etc.
– AND MUCH MORE: Guided tour, Contact management, Presence management, Message typing indicator, N-world, free Avatars and much more.
SPONSORED

Your active feedback is greatly appreciated. For any questions, concerns, feedback or ideas, drop us an email at: [email protected]
For more info:
http://www.nimbuzz.com
http://blog.nimbuzz.com
Screenshots
Info
Download size
4 MB
Works with
Windows Phone 8
Windows Phone 7.5
App requires
contacts
phone identity
video and still capture
media playback
microphone
data services
push notification service
movement and directional sensor
VOIP calling
HD720P (720×1280)
WVGA (480×800)
WXGA (768×1280)
photo, music, and video libraries
camera
Supported languages (11)
العربيةDeutschEnglishEnglish (United States)españolfrançaisहिंदीitalianoNederlandsPortuguêsрусский
SPONSORED
More Free Games & Apps Downloads: