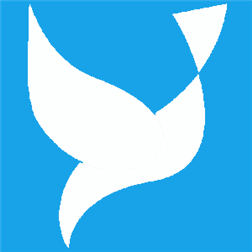 Description
POCKETBIBLE is designed to help you read and study the Bible! It comes with the KJV (King James Version) Bible, but unlike a print pocket bible, you don't have to stop there! Register to get 40 additional free titles including Bibles (ASV, BBE, DNT, GEN, SBL Greek New Testament and more), Bible reference titles and devotionals. Purchase additional titles (NIV, ESV, RSV, CJB, NASB, NKJV, etc.) to expand your library at any time. All Bibles and books are "offline" – no Internet connection is required after download.
SPONSORED

TOP FEATURES:
1. Read and study the Bible anywhere. No Internet connection required
2. Move easily through Bibles and books by simply scrolling. Quickly move around using an intuitive table of contents
3. Quickly find any word or phrase
4. Keep track of what you learn with bookmarks, highlights and notes (highlights and notes part of the advanced features set)
5. Take study further with popular commentaries, devotionals, word study books, dictionaries (each sold separately)
6. Never lose data with the synchronization feature – backs up your data to the cloud and enables it to synchronize with other devices running PocketBible (advanced features set only)
7. Share verses by Text, Email or Facebook
8. Pin a book to your start screen!
EXPAND YOUR LIBRARY:
* Hundreds of popular Bibles and Bible reference titles including NIV, ESV, Spanish NVI, Catholic NAB, NIV Study Bible, Bible Knowledge Commentary, Vine's Expository Dictionary and many more are available. Each sold separately.
IN-APP UPGRADE TO ADVANCED FEATURES:
* Install more than 20 books at a time on your phone
* View multiple books at the same time with a split screen
* Add notes and highlights to any verse
* Pin a Bible's table of contents to your start screen
* Have PocketBible read books out loud to you
* Use voice commands to launch PocketBible and open it at a specific verse
* Synchronize your data with the Laridian server and other devices running PocketBible
* and more!
Screenshots
Info
Download size
6 MB
Works with
Windows Phone 8
Windows Phone 7.5
App requires
phone identity
microphone
data services
speech
HD720P (720×1280)
WVGA (480×800)
WXGA (768×1280)
SPONSORED