Description
Now with FREE online MULTIPLAYER.
The humanity had fallen. In the great robot uprising machines took the planet over. Empire of Machine is the new world order. It's time to take it back! One node at a time.
Rip through your enemies with lasers, electrocute them or fry them with microwaves. Deploy your own robots to fight for you or steal them from your enemy. Protect and upgrade your forces or throw them away in a ruthless wave of destruction.
Get experience from every battle, level up, gain power and crush the Empire of Machine!
Check out the Strategy Guide for additional tips and tricks:
http://blog.hexage.net/2011/05/27/strategy-guide-to-robotek/
IN-APP PURCHASES
Robotek is free to play supported only by optional in-app purchases. You can finish the entire game without re-charging your energy. Play it safe: Learn all of the symbols in tutorial. Do not challenge nodes tougher than you. Master the gameplay, level up and go against weaker nodes first! You can always reset the campaign in Options and start from scratch.
However with any in-app purchase you get:
• Power & Coins
• gain access to RECHARGE NODE
• better Power gains for every victory
• unlock the DUEL mode to play with friends
FEATURES
• Unique blend of strategy, action and RPG.
• More than 200 levels spread all around the world.
• Rewarding skill system with more than 30 levels.
• 9 upgradable slot symbols to fit your own style of play.
• 4 special abilities including the devastating Nuke.
• Play thrilling hotseat duels with your friends!
• Online hall of fame – Your scores can only grow.
• Signature soundtrack by kubatko (www.kubatko.info)
• Google Play Games leaderboards and achievements
SPECIAL THANKS
James Nichols, Chris Dawson, Skip, Albert Jones
REVIEWS
"Robotek is an aesthetic treat that hooks the eyes and ears even before you delve into the simple yet deceptively tactical gameplay."
– PocketGamer – Silver Award
SPONSORED

"Engaging, fun and easy. Thumbs up, Robotek."
– androidappsreview.com
"Clean, easy to play and impossible to put down. Download it now."
– androidrundown.com
"Taking over the world has never been more fun."
– egamer.co.za
"Hexage, encore une fois, je vous tire mon chapeau."
– Android France
"9 out of 10! …just go and get it now!"
– rcrwireless.com
SUPPORT AND FEEDBACK
Please contact [email protected] with any inquiry or feedback.
Follow @hexage on Twitter for the latest development updates, news, events, tips:
http://twitter.com/hexage
MORE HEXAGE GAMES
Radiant
http://market.android.com/details?id=net.hexage.radiant.hd
Radiant is a highly acclaimed retro arcade spaceshooter. Easy to play and challenging to master, Radiant is an action game with fun storyline, dozens of weapons, power-ups and bossfights.
EVAC
http://market.android.com/details?id=net.hexage.evac.hd
EVAC is an arcade game set in colorful neon mazes. EVAC provides classic chaser gameplay with action, puzzle and stealth elements. The game encourages replay with ever-growing total score and multiple ways how to beat each level.
Everlands
http://market.android.com/details?id=net.hexage.everlands.hd
Everlands is a turn-based game set in a colorful world of hand-painted animals. As their homeland gets invaded by mysterious evil, animals of the land have to unite, combine the best of their abilities and together stand against the threat.
Totemo
http://market.android.com/details?id=net.hexage.totemo.hd
Buka
http://market.android.com/details?id=net.hexage.buka.hd
SEARCH KEYWORDS
free game, robots, turn based, rpg, dice, strategy game, tactics, hotseat duel, addictive, slots, slot machine, fruit machine, rock paper scissors
Screenshots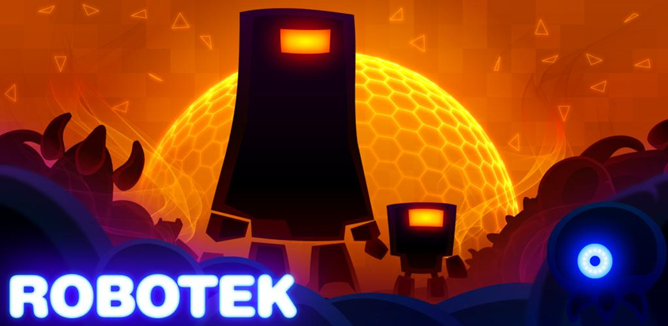 Videos
What's New
Google Play Games leaderboards and achievements.
Version:2.7.3
Size:9M
SPONSORED