Description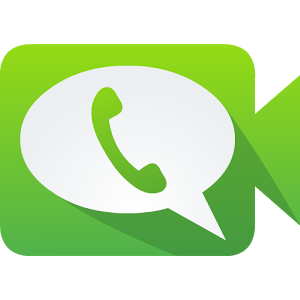 Free Video Calling is a cross platform app with a wide range of communication features including
free messaging, file transfer, push notifications, audio/video calls.
Use instant messaging, voice or video calls features to keep in touch with friends and family.Video calling free These days, it's all about video calling free. If you've got a smartphone, you're likely holding a video calling free machine. And regardless of what OS your smartphone is running, it likely came with some built-in video calling free software. but your smartphone if not built-in video calling free software you don't worry this application can guide you to make video free call.Do you want to make free! call?
Features:
◆ FREE CALLS AND MESSAGING: In VCall, everything is free.
◆ App uses Internet connection: 3G or Wi-Fi when available.
◆ FILE TRANSFER: Send Images to your friends and contacts.
◆ PRIVATE / GROUP CHAT: Enjoy private and group conversations with your contacts.
◆ FACEBOOK REGISTRATION: Use simple FB registration to fill in your profile and register account.
◆ FRIENDS IMPORT: VCall will automatically connect you with your phone and Facebook contacts, who already use VCall. So there is no need to add your friends manually.
◆ OFFLINE CALLS AND MESSAGES: Push notifications will inform you about missed chat messages and calls even, if you are offline. Don't worry, VCall will retrieve chat history during the next application use.
◆ IM MESSAGES STATUSES: Send, read, now typing.
SPONSORED

Free HD Video Call as FaceTime —— It is completely free to make voice and video calls to any device that has our app, including domestic and overseas calls, as long as you have network (4G, 3G, LTE and Wi-Fi). What's more, this app provides you HD video experience. We promise you are worth it.
Screenshots
What's New
Talk to new people nearby you!
Meet trending and new users instantly.
Lots of bug fixes & enhancements.
Permission
Version 3.4.110 can access:
find accounts on the device
find accounts on the device
read phone status and identity
modify or delete the contents of your USB storage
read the contents of your USB storage
modify or delete the contents of your USB storage
read the contents of your USB storage
read phone status and identity
receive data from Internet
full network access
view network connections
prevent device from sleeping
control vibration
change your audio settings
Size: 20 MB
Version: 3.4.110
SPONSORED