Description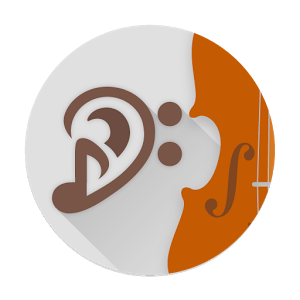 Looking to further improve your ear-training capabilities and take them to the next level?Welcome to Perfect Ear 2, the ultimate tool to help you do just that and so much more.
Built upon the legacy of Perfect Ear Pro, this app provides you with a high quality, unique ear-training capability.
You are free to create your own scales and chords simply by customizing the existing exercises, and at the same time you are free to improve on your rhythm training, all in a simple and exciting manner.
SPONSORED

You get multiple exercise types that you can choose from, a wide range of articles that will help you perfect ear-training capabilities as well as a scale dictionary that will bring in front multiple opportunities you can explore.
If you want to perfect your ear-training while also being able to improve on it the right way, then Perfect Ear 2 is the perfect tool to do it.
Refined, professional and filled with all the content you need, this is the best choice for any musician that wants to customize his learning experience, chords and scales by any means necessary.
All exercises can be performed with a piano or guitar, so what are you waiting for, download Perfect Ear 2 right now and you will be amazed by its capabilities!
Features:
• Perform interval, scale, chord and rhythm exercises
• Melodic dictation
• Access a fully-fledged scale dictionary
• Read theory articles that will help you with your studies
• Customize your chords, scales and exercises
Screenshots
What's New
What's new in 3.1.1:
– Fixed Melodic Dictation showing answer to next question in Quick Mode
– Added a setting to enable all keys in Chord Progressions
– Melodic Dictation exercise now uses all keys
What's new in 3.1.0:
– Added new theoretical introduction into each section
– Theory articles
– Interactive Intervals, Chords and Scales dictionaries.
– Added metronome latency calibration section
– Fixed mistakes and typos in theory articles reported by users
Permission
Size: 5 MB
Version: 3.1.1
SPONSORED