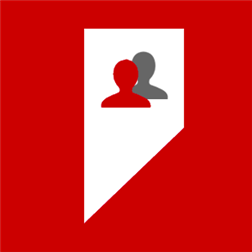 Description
Explore nearby, find places, check-in, know where your friends are and more! Social Scout is your Facebook kit when you go out: tells you everything that's happening around you. With notifications of check-ins and comments, you have got everything that matters when you are out.
SPONSORED

You can now actively be part of the most popular checking-in platform in the world, with a rich social connection and millions of places! And just as you can search on Facebook for different things, you can search for Places via Social Scout since it uses the same source (Facebook Places database).
• Nearby places with distance and orientation using GPS and compass
• Powerful local searching
• See which friends close to you
• Get notifications when friends check-in close to you
• Live Tile, toasts and lockscreen notifications *
• Check-in fast and easy
• Get driving directions (with Nokia Drive in WP8)
• Tag or attach photos to check-ins *
• Comment or like friend's check-ins
• Check-in history of your friends and yours
• Suggestions of places to eat around you *
• View people profiles and check-ins *
• Most visited places on a specific area (by your friends or by everyone)
• Embedded 'JDB Facebook' app
* Features not available (or limited) in the Free version and Trial version. Free version has Ads.
Do my friends need this app in order to interact?
Not at all. Social Scout will grab your friends activity no matter how they check-in, as long as they do it through Facebook either directly or via apps or smartphones using a Facebook connection.
http://socialscout.jdbpocketware.com
Screenshots
Info
Publisher
JDB Pocketware
Works with
Windows Phone 8
Windows Phone 7.5
App requires
phone identity
owner identity
location services
photo, music, and video libraries
data services
movement and directional sensor
camera
compass
WVGA (480×800)
HD720P (720×1280)
WXGA (768×1280)
SPONSORED