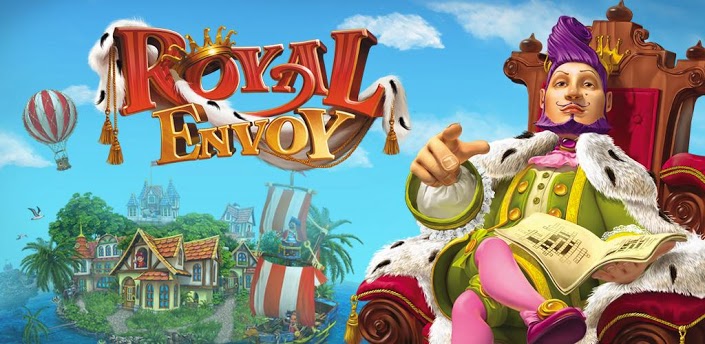 Description
☆ Pad Gadget: This game is engrossing, addictive, and tons of fun. Highly recommended.
☆ AppAdvice: You will be captivated for hours by this smooth playing game.
☆ Gamers Daily News Gold Award
☆ Gamezebo Editor's Choice: Best Casual GameSave the wonderful land of countless islands from the merciless forces of nature. Construct and upgrade homes and buildings for the island citizens and become the chief city planner of marvelous Islandshire. Think your way to triumph in this challenging and mesmerizing game of pirates, treasure and hot-air balloon adventures!
TRY IT FREE, THEN UNLOCK THE FULL ADVENTURE FROM WITHIN THE GAME!
ENJOY THESE FEATURES:
– Unique blend of time management and strategy
– 9 delightful islands to rebuild
– Great variety of homes and buildings to construct
– 63 challenging levels
– Captivating storyline with charming and whimsical characters
More Great Android apps from Playrix:
➠ CALL OF ATLANTIS (http://plrx.gs/I9ZjxR) – Collect seven crystals of power to appease Poseidon and save Atlantis.
➠ AROUND THE WORLD IN 80 DAYS: THE GAME (http://plrx.gs/ZGfLfo) – Travel back to Victorian times and get ready for spectacular adventures!
WANT MORE PLAYRIX FUN?
Visit us at http://www.playrix.com
App Screenshots
SPONSORED

Videos
What's New
What's in this version:
In this update:
– Audio for opening video fixed on the Galaxy S2 and Galaxy Nexus;
– Localized screenshots and descriptions added;
– Tablet screenshots for each supported orientation added;
– Fixed the issue with the previous update;
Permissions
THIS APPLICATION HAS ACCESS TO THE FOLLOWING:
NETWORK COMMUNICATION

FULL NETWORK ACCESS

Allows the app to create network sockets and use custom network protocols. The browser and other applications provide means to send data to the internet, so this permission is not required to send data to the internet.

STORAGE

MODIFY OR DELETE THE CONTENTS OF YOUR USB STORAGE

Allows the app to write to the USB storage.
NETWORK COMMUNICATION

GOOGLE PLAY LICENSE CHECK

Google Play license check

VIEW NETWORK CONNECTIONS

Allows the app to view information about network connections such as which networks exist and are connected.

VIEW WI-FI CONNECTIONS

Allows the app to view information about Wi-Fi networking, such as whether Wi-Fi is enabled and name of connected Wi-Fi devices.

SYSTEM TOOLS

TEST ACCESS TO PROTECTED STORAGE

Allows the app to test a permission for USB storage that will be available on future devices.

AFFECTS BATTERY

PREVENT DEVICE FROM SLEEPING

Allows the app to prevent the device from going to sleep.
VERSION:1.3
SIZE:38M
SPONSORED