Description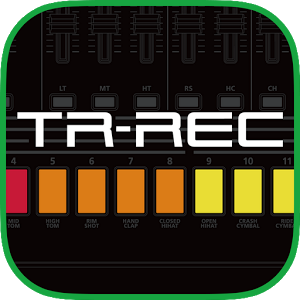 Synchronizing to an array of dance music rhythms, enjoy the challenge of completing powerful dynamic beats using one of the most famous and unique composition tools of today's dance music.▼Quick to start
Just complete a rhythm by following the "GUIDE"
▼Watch your time, it's the key to winning the game
Complete each rhythm within the target time.
The faster you finish, the higher your score!
SPONSORED

▼Win Medals (Coins)
Hit a high score and win medals
▼ Rich library of Dance Music
Enjoy a variety of dance music genres on each stage.
Start the game with a simple rhythm. After you master the basics, step it up by moving onto the next level. The rhythms for each level will be progressively more complex and sure to entertain both beginners and the most experienced of music makers in Dance Music.
TR-REC is free of charge
Note**
* Monetize in applications (Restore Life, Expand Life, Release Stage etc.)
* Functions to upload to SNS
Screenshots
Permission
Version 1.0.0 can access:
find accounts on the device
find accounts on the device
receive data from Internet
full network access
view network connections
prevent device from sleeping
control vibration
 Size: 24MB
Version: 1.0.0.
SPONSORED