Description: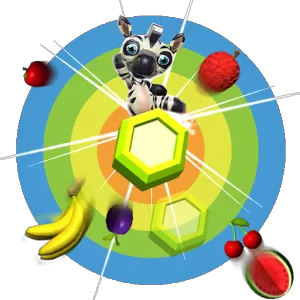 Bounce! Power-Up! Transform! Can you collect all the crystals and win the highest scores? Let's go on a journey into space and discover new worlds that you can help transform into brand new habitats for your team of animal "Arkanouts"!
The super hit game from Xbox Live Arcade has been rebuilt for mobile and and now touched down on Android!
Space Ark THD is an awesome and free to play 3D arcade game where you:
Bounce your way through 30 challenging missions to terraform and breathe life into 5 new worlds!
Discover how to collect all the valuable crystals, get the best combos and use powerups for the highest scores!
* Featuring amazing smooth 3D graphics,and optimised for NVIDIA Tegra3+ devices and NVIDIA SHIELD.
* Full joypad support
* Minimum spec 512MB but 1GB or more is recommended
Space Ark THD is an ever-expanding universe, so stay tuned for more arkonauts, more missions, more worlds and awesome bonus mini-games!
COMING SOON:
Beat your friends and unlock powerful upgrades to complete your mission!
Earn promotions and medals from Space Command!
Facebook integration
Follow us on Facebook:
facebook.com/spaceark
Space Ark is free-to-play, supported by In App Purchase.
If you like playing Space Ark, please give us a 5 star rating!
SPONSORED

As featured in NVIDIA's TegraZone.
Screenshots:
This app has access to these permissions:
Network communication
full network access
Google Play license check
view network connections
view Wi-Fi connections
Storage
modify or delete the contents of your USB storage
System tools
test access to protected storage
Affects Battery
prevent device from sleeping
control vibration
Requires Android
3.0 and up
SPONSORED