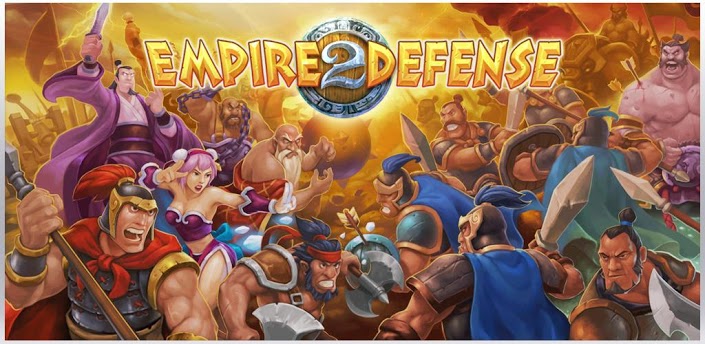 Description
Many years ago, in the far eastern country, because of the continuous wars, groups of rebels aroused, people were plunged into misery and suffering. No justice existed in the society. The Mage Horn launched witchcraft to confuse people. In order to enable the light of justice to re-shine in the world, a young man named Leo stands up, together with his sworn brothers, determining to fight the evil in the world to the death!1、There are several heroes for you to choose. The heroes have their own skills and characteristics, which can be upgraded.
2、You can plan your defense way by moving the heroes. Then the enemy will launch after your way.
3、Group different soldiers to fight in the battle. Soldiers have their own strengths. The key to victory is the good co-ordination.
4、The points, designed in high degree of freedom, display the most individual clearance!
5、Witness the growth of Liubei and other heroes, adventure and fight with them, break through the heavy fog to reveal the ultimate mystery!For the latest news, updates, and events follow us on Facebook:
http://www.facebook.com/GoodTeamStudio
SPONSORED

Official
http://www.gts8.com
We want to make Empire Defense the best strategy game on Android and your reviews keep us inspired and motivated! Please take a moment to review Empire Defense
on the Google Play Store if you enjoy the game and we will keep the free updates coming. Enormous thanks to everyone for their feedback, suggestions and support.
App Screenshots
Videos
What's New
What's in this version:
1、New 4 weapons and suites added.
2、New 10 maps for Arena
3、Enemy upgrade for Arena
4、Balance update for soldiers
5、Weapon update mode improved, more chance to get three gold reward
6、bug fixes
Permissions
THIS APPLICATION HAS ACCESS TO THE FOLLOWING:
NETWORK COMMUNICATION

FULL NETWORK ACCESS

Allows the app to create network sockets and use custom network protocols. The browser and other applications provide means to send data to the internet, so this permission is not required to send data to the internet.

PHONE CALLS

READ PHONE STATUS AND IDENTITY

Allows the app to access the phone features of the device. This permission allows the app to determine the phone number and device IDs, whether a call is active, and the remote number connected by a call.

STORAGE

MODIFY OR DELETE THE CONTENTS OF YOUR USB STORAGE

Allows the app to write to the USB storage.
NETWORK COMMUNICATION

VIEW NETWORK CONNECTIONS

Allows the app to view information about network connections such as which networks exist and are connected.

VIEW WI-FI CONNECTIONS

Allows the app to view information about Wi-Fi networking, such as whether Wi-Fi is enabled and name of connected Wi-Fi devices.

SYSTEM TOOLS

TEST ACCESS TO PROTECTED STORAGE

Allows the app to test a permission for USB storage that will be available on future devices.
Version:1.3.0
Size:18M
SPONSORED