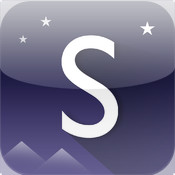 Description
SPONSORED

Everyone has a story to tell. Tell yours with photos, videos and text, all right from your iPhone.
Here's what you can do:
• Easily design and publish your stories on Steller
• Share your stories via social networks, email, sms, blogs or websites
• Organize your stories into collections that others can follow
• Republish community stories to your own collections to save them for later
• Discover and follow creative and inspiring stories in food, fashion, adventure and more!
Screenshots
Version: 1.1.2
Size: 8.4 MB
Language: English
Seller: Mombo Labs LLC
© Mombo Labs, Inc
Rated 12+ for the following:
Infrequent/Mild Cartoon or Fantasy Violence
Infrequent/Mild Mature/Suggestive Themes
Infrequent/Mild Alcohol, Tobacco, or Drug Use or References
Infrequent/Mild Profanity or Crude Humor
Infrequent/Mild Realistic Violence
Infrequent/Mild Sexual Content and Nudity
Compatibility: Requires iOS 7.0 or later. Compatible with iPhone, iPad, and iPod touch. This app is optimized for iPhone 5.
SPONSORED
More Free Games & Apps Downloads: