Stream free music for YouTube
Description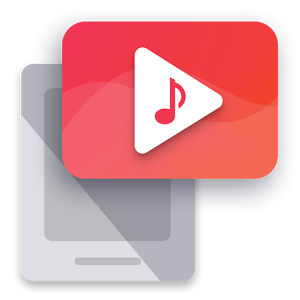 You've been waiting for it…now it's here: THE free YouTube smart music player!
Stream gives you access to all of YouTube music videos and lets you play them in a handy floating popup for a background and multitasking music listening.
Search your favorite artists, create your own playlists, discover new music genres and browse the daily Top Charts of your country!
Finally a free YouTube player that lets you check your newsfeed or answer your messages while watching your favorite music videos!FEATURES:
– YouTube music player: watch your videos in full screen or use the floating popup for multitasking!
– Move the floating popup player wherever you want on the screen, and keep playing your songs in background
– Custom the size of the floating popup player to your needs
– Browse the daily Top Charts songs
– Search among millions of YouTube music videos for free
– Manage your favorite songs
– Create your own playlists
– Re-order your playlists with a simple drag and drop
– Access 25 music genres: Electronic, Soul, Hip-Hop, Reggae, Rhythm & blues, Disco, Jazz and more!
– Add songs and manage your current queue easilyPlease note:
Stream is a third party app. All the content is provided by YouTube services.
Therefore Stream does not have direct control over the content displayed.
Please use the following link to report any content that may infringe copyrights:
https://www.youtube.com/yt/copyright/
Stream is not a music downloader.
A network connection is required.
SPONSORED

ABOUT US:
Join our Google Community: https://plus.google.com/communities/112124341645370249791
If you are experiencing any issues or have comments and suggestions please contact us at[email protected], we will do our best to help you!
Screenshots
What's New
Discover dynamic suggestions based on the current playing video.
Other new Features:
* You can now play the current queue randomly
* You can now repeat the current video again and again
* You can now loop on the current queue
Improvements:
* The quality of the audio has been greatly improved!
* The right-ot-left languages (like Arabic) are now better supported
* Current time is updated when seeking the video
* You can now add the current video to the favorite directly from the player
Permission
Version 1.1.0 can access:
full network access
view network connections
draw over other apps
prevent device from sleeping
Size: 3 MB
Version: 1.1.0
SPONSORED