Description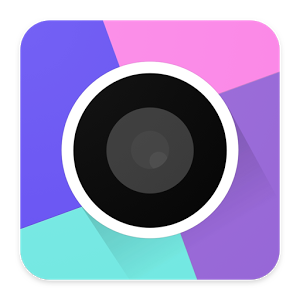 "The Future of Messaging" – BuzzfeedTribe is a free, brand new video messaging app that lets you chat with friends quicker than texting and easier than live video and phone calls.
With millions of messages already sent, Tribe helps you enjoy your daily conversations like never before. Tap and hold a friend's picture to record up to a 15 second video message, which is immediately sent to their phone to be watched at their convenience. You can also send messages to existing groups you've created and chat like you're all together. There is no need to use a tiny keyboard (like texting) or schedule anything (like in live video and phone calls). It's so simple to use and beautifully designed that it allows you to save time and enjoy more real, fun, and natural conversations.
Here are a few reasons why hundreds of thousands people use Tribe every day:
– Have conversations just like if you're in the same room – By watching and responding to video messages, Tribe makes you feel like a real conversation is taking place, also including location-based context (weather and distance). answer on the go when you want like on a walkie-talkie.
– The perfect tool for Group chats – Use Tribe to avoid the clutter and confusing of chatting with friends, roommates, classmates, teammates, and family across different threads and apps. Using Tribe for group chat makes it feel like you're all together no matter where everyone is.
– The fastest and easiest way to send video and vocal messages – Do everything with only one hand. Whether you're walking or driving, you can keep chating on-the-go and even free one hand when you carry a coffee, an umbrella or a suitcase while having multiple asynchronous conversations simultaneously.
– The safest place to chat privately – Keep some privacy when you meet people in a bar or on Tinder. Just send your PIN Code (more secure and discrete than your personal phone number or your Facebook). No message is ever kept by Tribe, making any type of leak or hack impossible.
For example, we improve every day conversations of people that:
– Travel far from their close contacts for studies or work.
– Date on dating apps like Tinder, Badoo or OKCupid.
– Drive regularly their cars, bikes and others means of transport.
– Live in VOiP-blocked countries where they can't have regular live video conversations.
Want to chat? Our CEO is available to answer on Tribe, or on Twitter at @heytribe.
SPONSORED

Screenshots
What's New
10 million messages have been sent on Tribe. Wow! Many of you have used the support channel to give valuable feedback. The most common has been that sometimes you need to switch back & forth between Tribe & texts to send links, phone #'s, addresses, or simply because you are in a place you can't speak. Because of this, we've built a minimalist chat feature which allows you to send quick texts within Tribe that last for 24 hours. We are excited for you to use the new & improved version of Tribe!
Permission
This app has access to:
find accounts on the device
read your own contact card
find accounts on the device
read your contacts
approximate location (network-based)
precise location (GPS and network-based)
read phone status and identity
modify or delete the contents of your USB storage
read the contents of your USB storage
modify or delete the contents of your USB storage
read the contents of your USB storage
read phone status and identity
receive data from Internet
control vibration
prevent device from sleeping
view network connections
control flashlight
full network access
Size: 32 MB
Version: 1.4.1
SPONSORED