Description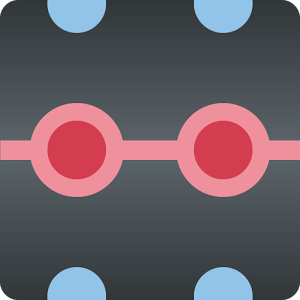 The world of dots was once a world of structure. Since the ancients disappeared the dots have begun losing their order. Help rebuild the world of dots with Rubik's cube inspired puzzles.==========
Many early adopters are enjoying The World of Dots. Try for yourself!
SPONSORED

● Tap between 4 dots to rotate them clockwise.
● Link all the dots to complete the puzzle.
● Discover the story of the world of dots. Meet the main character and learn their secrets.
● Try to complete the puzzle with the minimum number of turns.
● Complete all 25 levels to unlock the next chapter!
● 75 challenging levels to give hours of entertainment.
● Completely free! ZERO ADS OR IN APP PURCHASES!!
Screenshots
What's New
Shortened medallion requirements to 10 to unlock future level packs!
Permission
Version 0.3.09 can access:
full network access
view network connections
Size: 10 MB
Version: 0.3.09
SPONSORED