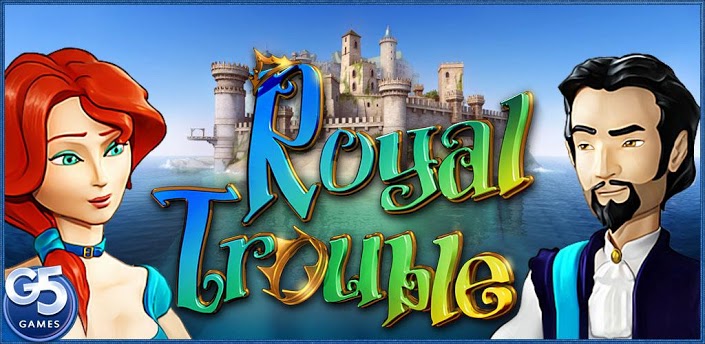 Description
Princess Loreen and Prince Nathaniel find themselves locked in a dungeon without any idea of how they got there. She is bright, witty and rebellious. He is handsome, smart and brave. Unfortunately, they can't stand each other! Take control of both the Prince and Princess and help this hilarious bickering duo escape from their dastardly kidnappers.
Search through the castle for exits and avoid being caught. Find suitable items to help manage their inventories, to solve puzzles, and play outstanding mini-games in search of answers. Solve the mystery of their captivity, and watch love blossom in this charming adventure game with fun twists and turns.TRY IT FREE, THEN UNLOCK THE FULL ADVENTURE FROM WITHIN THE GAME!
● 22 Entertaining locations
● 16 Intricate mini games
● Charming witty characters
● Explosive combination of mystery, romance and fun!
____________________________
COMPATIBILITY NOTES:
***Note*** This game supports high-end smartphones and tablets such as Nexus 7 and Nexus 10.
____________________________
✰ Get new G5 games for up to 40% off! Sign up for the G5 newsletter now! www.g5e.com/e-mail ✰
____________________________
✰✰✰ G5 Games – New game apps every week ! ✰✰✰
Collect them all! Search for "g5" in Google Play!
Adventure:
▶ Games Navigator – By G5 Games
▶ Nightmares from the Deep
▶ Lost Souls: Enchanted Painting
▶ Pilot Brothers
▶ Masters of Mystery
Strategy:
SPONSORED

▶ The Island: Castaway
▶ Virtual City: Paradise Resort
▶ Youda Survivor
▶ Virtual City Playground
▶ Stand O'Food® 3
____________________________
VISIT US: www.g5e.com
App Screenshots
Videos
Permissions
THIS APPLICATION HAS ACCESS TO THE FOLLOWING:
NETWORK COMMUNICATION

FULL NETWORK ACCESS

Allows the app to create network sockets and use custom network protocols. The browser and other applications provide means to send data to the internet, so this permission is not required to send data to the internet.

PHONE CALLS

READ PHONE STATUS AND IDENTITY

Allows the app to access the phone features of the device. This permission allows the app to determine the phone number and device IDs, whether a call is active, and the remote number connected by a call.

STORAGE

MODIFY OR DELETE THE CONTENTS OF YOUR USB STORAGE

Allows the app to write to the USB storage.
NETWORK COMMUNICATION

VIEW NETWORK CONNECTIONS

Allows the app to view information about network connections such as which networks exist and are connected.

VIEW WI-FI CONNECTIONS

Allows the app to view information about Wi-Fi networking, such as whether Wi-Fi is enabled and name of connected Wi-Fi devices.

GOOGLE PLAY LICENSE CHECK

Google Play license check

SYSTEM TOOLS

TEST ACCESS TO PROTECTED STORAGE

Allows the app to test a permission for USB storage that will be available on future devices.

AFFECTS BATTERY

PREVENT DEVICE FROM SLEEPING

Allows the app to prevent the device from going to sleep.
VERSION:2.0.0
SIZE:20M
SPONSORED