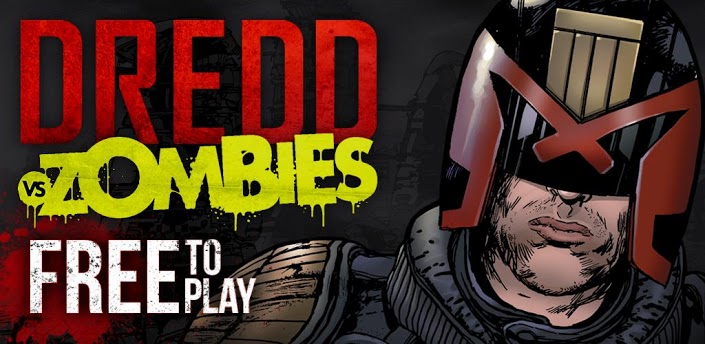 SPONSORED

Description
JUDGEMENT IS COMING!You must protect Mega-City One from a zombie invasion! Arm yourself with a Lawgiver pistol and three other devastating, upgradable weapons. Fight four deadly zombie archetypes in thirty levels of game play. Choose from seven special upgrades to give you an edge over your undead foe!
Earn stars and commendations based on performance. Ensure your Law meter is kept to maximum at all times by eliminating zombies, collecting shields and avoiding damage. Watch your ammo count as you blast through waves of attacking undead. When the going gets tough, upgrade your Lawgiver or try the Spitgun, Scattergun or Hi-Ex Launcher. Immerse yourself in a future world where the extreme is the norm!
Judge Dredd vs. Zombies features:
– Simple to learn and use 'Single-Stick' controls
– Four upgradeable weapons
– Seven equipment upgrades, from Body Armor to Iron Will – each gives a different combat advantage
– Three episodes and thirty levels of game play, with high replayability
– Star and Commendation system reward skilled gameplay – are you good enough to earn a Commendation?
– 16 achievements to collect!
App Screenshots
What's New
What's in this version:
Minor bug fixes.
Updated frontend relating to the Dredd movie.
Permissions
THIS APPLICATION HAS ACCESS TO THE FOLLOWING:
HARDWARE CONTROLS

CHANGE YOUR AUDIO SETTINGS

Allows the app to modify global audio settings such as volume and which speaker is used for output.

YOUR LOCATION

APPROXIMATE LOCATION (NETWORK-BASED)

Allows the app to get your approximate location. This location is derived by location services using network location sources such as cell towers and Wi-Fi. These location services must be turned on and available to your device for the app to use them. Apps may use this to determine approximately where you are.

NETWORK COMMUNICATION

FULL NETWORK ACCESS

Allows the app to create network sockets and use custom network protocols. The browser and other applications provide means to send data to the internet, so this permission is not required to send data to the internet.

PHONE CALLS

READ PHONE STATUS AND IDENTITY

Allows the app to access the phone features of the device. This permission allows the app to determine the phone number and device IDs, whether a call is active, and the remote number connected by a call.

STORAGE

MODIFY OR DELETE THE CONTENTS OF YOUR USB STORAGE

Allows the app to write to the USB storage.
NETWORK COMMUNICATION

VIEW NETWORK CONNECTIONS

Allows the app to view information about network connections such as which networks exist and are connected.

DEFAULT

TEST ACCESS TO PROTECTED STORAGE

Allows the app to test a permission for USB storage that will be available on future devices.
VERSION:1.6
SIZE:31M
SPONSORED