First Smile – Baby Scrapbook
Description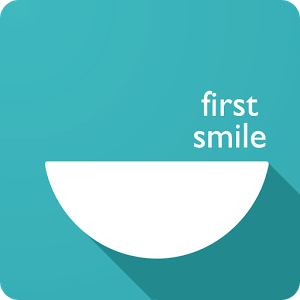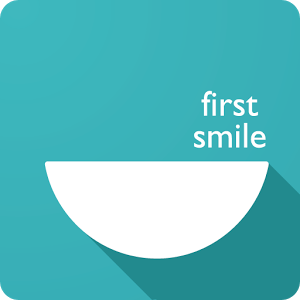 ★Featured on Cool Mom Picks★
★Featured on Product Hunt★
★Recommended by Drippler★First Smile is a baby scrapbook app for recording the growth of your little one, starting from pregnancy, childbirth / newborn to every first baby milestones. With First Smile, it makes it easier for parents to turn all precious moments (photos/ videos) into digital memories that will last a lifetime and treasure forever, and share it privately with family.
ORGANIZE YOUR CHILD'S MEMORIES IN A BREEZE
Every photo and video you have ever taken for the little one will auto-organized by the age of your child. Easily get all your child's photos in one place, across iOS, Android and the web. First Smile helps you spend less time managing the photos and more time enjoying it.
SHARE THE HAPPINESS, AT YOUR CONTROL
With First Smile app, you can now have master control over the privacy. All your child's growth memories that you uploaded to First Smile are only accessible by the family and close friends that you invited.
"LIVE" IN THE MOMENTS LIKE THEY WERE NEVER AWAY
Sharing your child's wonderful moments is not about getting how many likes, it's about bringing the family closer together. First Smile makes it easier for grandparents to stay up-to-date with the happenings of your child by seeing his/her private photos and videos, exchanging messages and more, even they are ocean away. It makes them feel connected and be part of the growing process of your child.
RELIVE YOUR CHILD'S MEMORIES
Her first smile, her first steps and even her first grimace, these are all the precious "First Moments" that you wish to remember forever. With First Smile, reliving these precious memories is easier than ever.
CHROMECAST SUPPORT
You can easily view all your child's photos and videos on your TV together with your family.
SPONSORED

SAFE, SECURE AND FREE
We truly understand how these precious memories important to you. Thus, your data security and privacy is our priority. All your data is safely stored and backed up in the world's largest cloud infrastructure.
Screenshots
What's New
Bug fixes and user experience improvements.
If you enjoy using First Smile, please consider taking a minute to leave a nice review or rating in Play Store. Thank you so much for your support and it's really appreciated. 🙂
Permission
Version 1.215 can access:
find accounts on the device
find accounts on the device
read your contacts
read phone status and identity
read the contents of your USB storage
modify or delete the contents of your USB storage
read the contents of your USB storage
modify or delete the contents of your USB storage
read phone status and identity
receive data from Internet
full license to interact across users
control vibration
full network access
view network connections
prevent device from sleeping
change your audio settings
use accounts on the device
uninstall shortcuts
install shortcuts
Size: 16 MB
Version: 1.215
SPONSORED