Description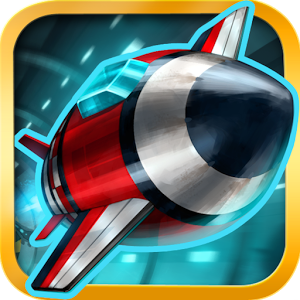 Drive your ship through amazing virtual worlds made of tunnels, loops hoops and obstacles in this fast-paced physics-based game. Compete against the world to cover longest distances.This highly addictive game will keep you busy for a long long time.
Features
– Multiple modes. Survival, Mine Mode.
– Simple controls
– GameCenter HighScores
– Customisable controls for left and right hand users
– Over 25+ beautiful sci-fi tunnel themes to swoosh through
– Highly addictive gameplay
SPONSORED

Screenshots
What's New
Want new ships ? BAM – 8 new ships to unlock.
Are you a pro ? BAM – New pro only challenging mode.
More obstacles! Fixed HighScores! Enjoy!
Permission
Version 14.0 can access:
find accounts on the device
find accounts on the device
read your contacts
read phone status and identity
modify or delete the contents of your USB storage
read the contents of your USB storage
modify or delete the contents of your USB storage
read the contents of your USB storage
read phone status and identity
receive data from Internet
full network access
view network connections
prevent device from sleeping
Google Play license check
control vibration
Size: 49 MB
Version: 14.0
SPONSORED