Mister Smith & His Adventures
Description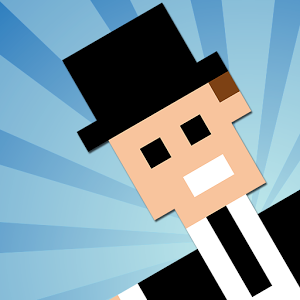 consequences of your decisions.
The action-packed comedy adventures of Mister Smith, where you choose your own adventure!
Make your way through interactive comedy plots in Mister Smith & His Adventures where you decide how the adventure ends. Be clever or dumb, kind or evil, log
If you like books where you make choices and experience what happens as a result, then Mister Smith is the perfect game for you! It's not complicated (assuming you have a working brain) but you control the plot. You're presented with options, you choose one and see the (often hilarious, we promise)
SPONSORED

Now, let's get to the groundbreaking features:
– This game is easy to pick up and play whether you make clever or dumb decisions, kind or evil, logical or insane – the choices are yours and each outcome is unique!
– Also answer fun trivia questions in quizzes against the clock to earn points and prizes!
– Laugh throughout (if you like to laugh, and who doesn't?) at the results of your possibly bizarre actions and decisions.
– Make sure you play in appropriate situations – do not read at somebody's funeral, unless you really didn't like the person.
– Showcase the amazing results of your actions on Twitter and Facebook, to earn the respect and adulation (cough mockery) of your friends and other people you kind of know on social media but don't often talk to although you would say hi if you saw them but maybe no more than that unless you had to!
– Loads of achievements to show your intelligence, ineptitude, maybe even insanity.
– We don't think we need this bullet point, so …
Screenshots
What's New
NOTE: This free game does not work on older devices. English language only.
NEW: Multiple new Android-exclusive stories to enjoy only via Google Play! Hilarious and varied life choices will arise, leading to unexpected events in the tedium of Mister Smith's life – all controlled by you. A unique, brilliantly-scripted adventure and quiz game for fans of quirky humor + unpredictable outcomes!
Permission
Version 1.06 can access:
modify or delete the contents of your USB storage
read the contents of your USB storage
modify or delete the contents of your USB storage
read the contents of your USB storage
full network access
view network connections
Size: 34 MB
Version:1.06
SPONSORED