Description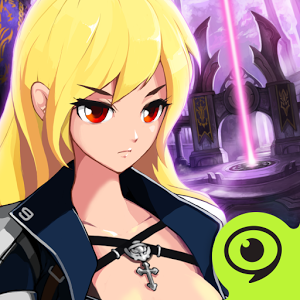 The world's most popular mobile RPG, ZENONIA®, is now online! !
Travel across nine treacherous realms to uncover the mystery behind the portal.
Assist the Celestial Kingdom and expose the horrifying truth.
Chat and play with your friends in real-time! Join a co-op raid party and fend off vicious monsters in Raid mode. Enter PVP matchups to destroy your competition.
[Real-time Action]
Battle monsters, make friends, and punish challengers all from your mobile device.
Explore the world of ZENONIA S: Rifts in Time across the nine realms.
Test your survival skills in the Monster Wave mode.
[Classes]
Choose from your favorite ZENONIA® characters.
Slasher/ Ranger/ Fighter / Magician / Assassin
Awaken your hero and break the limit.
[Customize]
Customize you character with over 300 different pieces of equipment.
Increase the effectiveness of your weapons, armor, and accessories through various enhancements
Put your skills to the test in ZENONIA S: Rifts in Time. Become legendary!
* ZENONIA S syncs your contacts for the in-game Add Friend feature.
Your info will be encrypted and used strictly for the Add Friend feature in ZENONIA S only.
SPONSORED

Terms of Service: http://bit.ly/termsgamevil
Privacy Policy: http://bit.ly/privacygamevil
** This game is available in 한국어, English, 日本語, 中文简体, 中文繁體, Français, Deutsch, Bahasa Indonesia, Bahasa Melayu, Português, Русский, Español, ไทย, Vietnam
** There may be additional costs when trying to obtain certain items.
* GAMEVIL Official Website : https://www.withhive.com
* GAMEVIL Customer Support : https://global.gamevil.com/support/
Screenshots
What's New
1. Guild feature added
2. Item Exchange added
3. Set Effect for Accessories added
4. Chs. 4 – 6 (Legend) added
5. Known bugs fixed
Permission
Version 1.1.4 can access:
find accounts on the device
read your contacts
find accounts on the device
read phone status and identity
modify or delete the contents of your USB storage
read the contents of your USB storage
access USB storage filesystem
modify or delete the contents of your USB storage
read the contents of your USB storage
read phone status and identity
receive data from Internet
full network access
view network connections
change network connectivity
connect and disconnect from Wi-Fi
control vibration
use accounts on the device
draw over other apps
modify system settings
prevent device from sleeping
Google Play license check
Size: 45 MB
Version: 1.1.4
SPONSORED