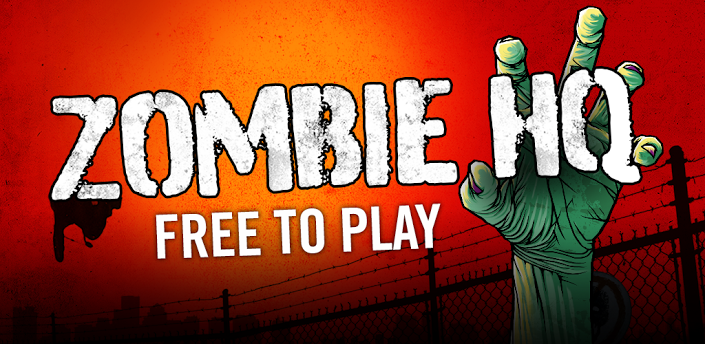 Description
"The city seems strange these days. All the bars shut down, nowhere to get a drink and relax…And these damn zombies everywhere you turn! Already killed so many of 'em but they just keep on coming. Only good zombie is a dead zombie. Good thing there's plenty of guns around.
Still, wish there was some place to take it easy for a while. Some place up high where a fella could catch a break from bashing zombie skulls. You know, a "Zombie HQ" of sorts…"
The ZOMBIE INFESTATION in the city is seriously getting in the way of your down time. Take back your city and reclaim what is yours!
Scour the streets for salvage to get BIGGER AND BADDER GUNS, explosives, and other zombie-killing weapons.
RESCUE SURVIVORS from the zombie horde and airlift them to safety for BONUS REWARDS.
Then catch a breath in your ZOMBIE HQ. Deck out your ultimate man-cave with pool tables, hot tubs, TVs, turntables, plants and more!
AWESOME FEATURES:
➤ WEAPONS including shotguns, assault rifles, sniper rifles, machine guns, flamethrowers, chainsaws, broadswords and more!
➤ Automated TURRETS and EXPLOSIVES
➤ Tons of character APPAREL, including centurion body armor, hockey masks, beer hats and more!
➤ Loads of FURNITURE for your Zombie HQ, including arcade machines, jukeboxes, pool tables, hot tubs, turntables and even guided missile systems!
➤ Zombie KILLING action and tons of MISSIONS to choose from, including scavenger, food drop, boss battle and more!
➤ Schedule special missions for extra BONUS REWARDS
Zombie HQ is free to play, but you can choose to pay real money for some extra items. You can disable in-app purchasing by adjusting your device settings.
Note: Your saved progress and all currency will be lost if you uninstall the game from your device.
App Screenshots
Videos
What's New
What's in this version:
– Fixed rendering issues on some devices when game is minimised and then restored.
– Fixed notifications frequency.
– Back button support added to allow exiting the game from the main title page.
– Miscellaneous other bug-fixes.
– Corrected supported device list.
Permissions
THIS APPLICATION HAS ACCESS TO THE FOLLOWING:
YOUR LOCATION

APPROXIMATE LOCATION (NETWORK-BASED)

Allows the app to get your approximate location. This location is derived by location services using network location sources such as cell towers and Wi-Fi. These location services must be turned on and available to your device for the app to use them. Apps may use this to determine approximately where you are.

NETWORK COMMUNICATION

FULL NETWORK ACCESS

Allows the app to create network sockets and use custom network protocols. The browser and other applications provide means to send data to the internet, so this permission is not required to send data to the internet.

PHONE CALLS

READ PHONE STATUS AND IDENTITY

Allows the app to access the phone features of the device. This permission allows the app to determine the phone number and device IDs, whether a call is active, and the remote number connected by a call.

STORAGE

MODIFY OR DELETE THE CONTENTS OF YOUR USB STORAGE

Allows the app to write to the USB storage.

SYSTEM TOOLS

PREVENT DEVICE FROM SLEEPING

Allows the app to prevent the device from going to sleep.
HARDWARE CONTROLS

CONTROL VIBRATION

Allows the app to control the vibrator.

NETWORK COMMUNICATION

GOOGLE PLAY LICENSE CHECK

Google Play license check

VIEW NETWORK CONNECTIONS

Allows the app to view information about network connections such as which networks exist and are connected.

VIEW WI-FI CONNECTIONS

Allows the app to view information about Wi-Fi networking, such as whether Wi-Fi is enabled and name of connected Wi-Fi devices.

SYSTEM TOOLS

RUN AT STARTUP

Allows the app to have itself started as soon as the system has finished booting. This can make it take longer to start the device and allow the app to slow down the overall device by always running.

SEND STICKY BROADCAST

Allows the app to send sticky broadcasts, which remain after the broadcast ends. Excessive use may make the device slow or unstable by causing it to use too much memory.

DEFAULT

TEST ACCESS TO PROTECTED STORAGE

Allows the app to test a permission for USB storage that will be available on future devices.
VERSION:1.7.2
SIZE:3.15M
SPONSORED