GymTraining – sport, workout
Description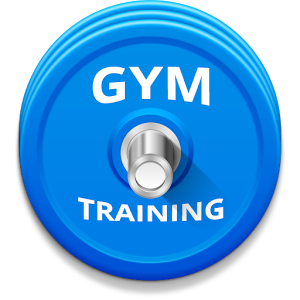 GymTraining a community of athletes and fans of healthy and active lifestyle. Besides friends in spirit, you can just find a lot of useful information for you about nutrition and exercise, as well as you can always ask a question to professionals that would always help you to remain healthy, athletic and cheerful! Also You have the opportunity to share their achievements in sports, sharing not only photos but also the results that you have achieved in a particular exercise.If you are new to the gym and do not know where to start, then this application can be useful for you. We have compiled for you training programs in the gym, which are suitable not only for sports such as bodybuilding, powerlifting, arm wrestling, athletics, weightlifting or fitness, but also for athletics, basketball, volleyball, football, hockey, rugby and more.
To keep track of the results you can use the workout tracker, in which you add your achievements, such as weight, number of sets, the execution time, distance. After addition, you can share your results with the users of our entire sports community, as well as on social networks such as Facebook, Twitter and Vkontate.
For convenience, you can make your exercise program of exercises that were previously added to the tracker.
The application contains a detailed tables of:
– Calories and food composition (protein, fat and carbohydrates)
– Calories by Activity
– The glycemic index of foods
– Vitamins: functions and sources
– Protein: species and types
– Amino acids: essential and nonessential
– Minerals and trace elements
– Fiber
Also we have: interval timer and more useful information for bodybuilding, fitness in articles.
If there are any errors in the application, do not judge strictly and just report. Thanks
SPONSORED

======
Join our sports community – GymTraining!
https://plus.google.com/+GymTraining/
======
Screenshots
What's New
Permission
Version 2.0.5.0172 can access:
find accounts on the device
find accounts on the device
precise location (GPS and network-based)
receive text messages (SMS)
send SMS messages
read phone status and identity
modify or delete the contents of your USB storage
read the contents of your USB storage
modify or delete the contents of your USB storage
read the contents of your USB storage
read phone status and identity
receive data from Internet
view network connections
full network access
control vibration
prevent device from sleeping
Size: 11 MB
Version: 2.0.5.0172
SPONSORED