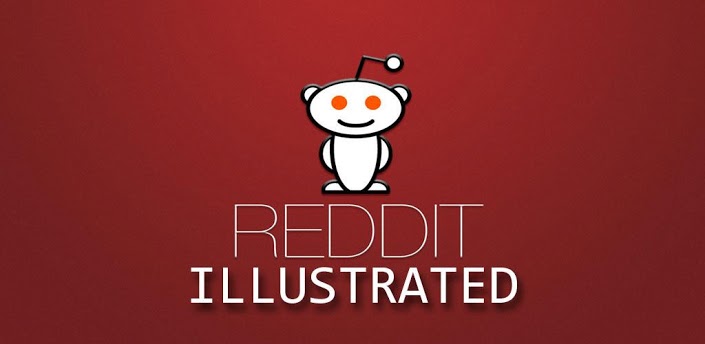 Description
Reddit Illustrated brings you wallpapers, funny pictures, videos, memes, news and more from the world's most popular user content submission platform – Reddit.com. Every story has an accompanying photo that looks absolutely gorgeous on your device display. And with an option to download the image and set it as wallpaper from the app itself, you get unparalleled convenience.While a reddit.com account is not required to access the tons of features the app offers, you will need an account to vote and comment on individual stories.
SPONSORED

Reddit Illustrated comes with a recommended set of topics that include pics, funny, videos, aww, cats, wallpaper, music, movies and more. You can remove any of these topics and add your own.
Main Features:
★ Clean user interface based on the latest Holo guidelines from Google
★ Scales beautifully on phones as well as 7 inch tablets like Nexus 7
★ Add your favorite topics (subreddits) and receive stories based on that
★ Simply long press on any image to download
★ Set the downloaded image as wallpaper from notification bar
★ Share your favorite stories to Facebook, Twitter, Google Plus and more
★ Downloads thumbnails (instead of full size images) for preview from imgur.com, flickr.com, minus.com and wikimedia.org
★ Generates thumbnails for Youtube videos and quickmeme.com links
★ Displays the most relevant image for almost any story
★ Hide NSFW photos completely or turn off their previews alone
★ Integrated internal web browser that displays links in a mobile-friendly format
★ Automatic image cache deletion in every 2 days (can be changed in settings)
Reddit.com users will notice these features:
★ Vote or comment on stories as well as individual comments
★ Access to your personalised front page and subscribed subreddits
★ Horizontal swipe gestures to save/hide posts (beta)
★ Sorting option for stories and comments
★ Threaded comments with color coding to indicate their hierarchy
Download Reddit Illustrated today and indulge in an endless stream of pictures that keep on loading as you scroll.
Disclaimer:
Reddit Illustrated is an unofficial app that is not affiliated to Reddit.com in any way. Reddit and the reddit alien logo, trademark and trade dress are registered trademarks owned by reddit Inc.
App Screenshots
Videos
What's New
What's in this version:
v1.5
– Horizontal swipe gestures to save/hide cards (beta)
– Floating undo bar to quickly undo incorrect swipes
– Sort your favorites and subscribed lists
– Self.reddit posts now display text preview
– Posts that have been read are now grayed out
– Improved link detection in comments
– Bug fix for missing subreddits
– Bug fix for pinch to zoom unavailable for some images
– Improved loading of personalised front page
– Auto suggestion turned off when typing password (must fix incorrect password)
Permissions
THIS APPLICATION HAS ACCESS TO THE FOLLOWING:
NETWORK COMMUNICATION

FULL NETWORK ACCESS

Allows the app to create network sockets and use custom network protocols. The browser and other applications provide means to send data to the internet, so this permission is not required to send data to the internet.

STORAGE

MODIFY OR DELETE THE CONTENTS OF YOUR USB STORAGE

Allows the app to write to the USB storage.
NETWORK COMMUNICATION

VIEW NETWORK CONNECTIONS

Allows the app to view information about network connections such as which networks exist and are connected.

SYSTEM TOOLS

TEST ACCESS TO PROTECTED STORAGE

Allows the app to test a permission for USB storage that will be available on future devices.

AFFECTS BATTERY

CONTROL VIBRATION

Allows the app to control the vibrator.

WALLPAPER

SET WALLPAPER

Allows the app to set the system wallpaper.
VERSION:1.5
SIZE:1.8M
SPONSORED