Description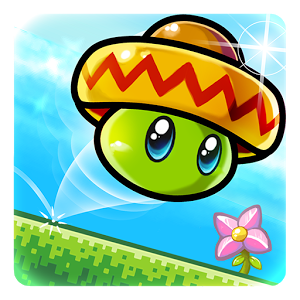 Bean Dreams is an action-packed platformer from the dream team that brought you Duet and Bean's Quest.Its deceptively simple interface keeps you in complete control while all-new game features, gorgeous graphics, funky music and 96 stages will bounce you to new heights!
PERFECT GAMEPLAY
We distilled the platformer genre to its most pure element — jumping — and built a modern user interface that taps into the heart of that. Just touch left or touch right… it couldn't be simpler!
A MASSIVE ADVENTURE
Over 96 hand-crafted stages await you across 16 unique dreamy worlds. Every world has a specific, gorgeous art-style and soundtrack from acclaimed composer Flashygoodness.
– Backflip off enemies and launch yourself from springs in the Fortune Forest!
– Dive and swim through the aqueducts of the Bath House!
– Find the magic chilli and unleash your full power in the Beach Bazaar!
READY, STEADY, JUMP!
Forget 'speed runs'… get ready for 'jump pars'. You can complete stages in a minimum number of jumps to earn bronze, silver and gold medals. When you finish a stage your jumps will be tallied up so every jump will count — literally!
SPONSORED

THANXOLOTL
Either locked away, hard to reach or hidden in a secret passage… your pet axolotls are scattered across your dreams! There's one in each stage to be found and some fruit to feed them too!
ABOUT KUMOBIUS
Bean's Quest started our studio's journey in the world of games. We made three games over three years and we came a long way. With Bean Dreams we have come full circle, revisiting our first game world and pouring into it everything we have learned about mobile game design; it's a massive new adventure for everyone.
SUPPORT
Say [email protected] we'd love to hear from you! And follow us on Twitter: @kumobius
Screenshots
Permission
Version 3.0 can access:
modify or delete the contents of your USB storage
read the contents of your USB storage
modify or delete the contents of your USB storage
read the contents of your USB storage
full network access
view network connections
Size: 49 MB
Version: 3.0 
SPONSORED